This site uses cookies. By continuing to use this site, you are agreeing to our use of cookies.

Learn More.

Welcome

Guest

, please to gain full access to the Lawless Roleplay Community.
Security reminder
​
Greetings!
Here at Lawless Roleplay, we take your security and privacy very seriously, and we would like to make an announcement to remind and inform you how to keep your account safe. Don't worry - there has
not
been a compromise, this is merely informational.
For many of you, this may be old news, but we feel we can not stress this enough;
Have a unique password for Lawless Roleplay
You should always use a unique password for each website and server you use. By doing that, you ensure that if one account gets compromised, the rest are safe. Don't worry, here on Lawless Roleplay we treat your data with due care. Your information is never shared with anyone, and is salted and encrypted in our database.
Use a strong password - and change it frequently
Use a strong password. It should have 10 characters or more, with both uppercase, lowercase, and symbols. That way it is much harder to guess your password.
Never enter your Lawless Roleplay credentials outside of our domain or SAMP server
Make sure you are actually on Lawless Roleplay's website when entering your password. Phishing is a common technique to steal passwords. Phishing is a form of scamming that involves posing as Lawless Roleplay and tricking you into sending your password to them. If you have clicked an external link, make sure the connection is secure (green lock in the address bar), and that the domain is
lawlessrp.com
, like so:
Lawless staff will NEVER ask for your password
Members of the Lawless Roleplay staff will never ask for your password. Common attempts to steal passwords involve players posing as an admin in order to obtain passwords. Don't give anyone your password under any circumstances.
And as always,
Happy Gaming
- Shock
Administrative Team
​
Server Management
Assistant Management
Viva - Director of Community Relations
Jerome - Director of Game Affairs
Joey - Director of Public Relations
Head Admins
Senior Admins
General Admins
Junior Admins
Moderators
Non-Gaming Admin
Blacklist Admins
The Blacklist Admin is a team of secret members of the community whose primary aim is to decrease deathmatch on the server. This team of ordinary players have access to special tools and commands to discretely identify and punish deathmatchers. Their identities are kept secret and are normal members of the community from all aspects. Blacklist Admins must also demonstrate that they are role models and supporting members of the community. All members are hand-picked by the Management team.
Board of Advisors
​
The time has finally arrived,
Easter Day
, the special day everyone celebrates traditionally around the world! Of course we won't let this day pass without holding some events for everyone!
The following events will be hosted:
Avoid the Plane
Easter Showdown
Egg Hunt
Buggy Derby
Easter Raffle
Double Experience
Avoid the Plane
We all know our rare traditional
Avoid the Plane
event, on
Easter Day
you will have a chance to test your skills on trying to avoid high speed jets coming straight towards you, with
death
awaiting below if you fall. If you can manage to avoid all jets and beat everyone, you win an extraordinary prize!
Winner:
Tier 3 Vehicle + 10,000 Materials
Easter Showdown
​
We can't go without doing a Team Deathmatch event. There will be two teams, Alpha and Bravo, with the following loadouts:
Egg Hunters
Alpha
Sniper Rifle
M4
Tec-9
Bravo
Sniper Rifle
AK-47
Micro SMG
The showdown will take place on the Sherman Dam, good luck ladies and gents!
Last Player Standing:
Full Weapon Set + Ivy for two weeks
Egg Hunt
The event you've all been waiting for is here... the
Egg Hunt
!
There will be eggs placed around Los Santos and Red County for you to find and claim the goodies inside. You can find materials, weapons, drugs, and more once you claim the egg for yourself.
This is the area in which you may find yourself some eggs.
(The eggs are hidden inside the trunk of a small car!)
Buggy Derby
Buggies are awesome, especially crashing into other players trying to blow them up! The goal of this event is to simply try to blow up the other opponents in your buggy and be the last person standing.

Last Player Standing:
Full weapon set AND Tier 3 vehicle
Supreme Easter Raffle
As a finale, there will be a draw raffle, everyone has a chance to win amazing prizes. All you have to do is send a private message (PM) to @Clay with the format below, which will include your name and what your favorite part of this day is to have a chance to receive a prize.
​
Format
Code:
Name: *enter*
Favorite Part of the Easter Event: *enter*
First Draw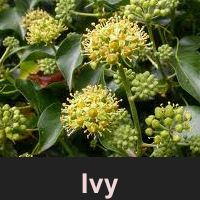 Second Draw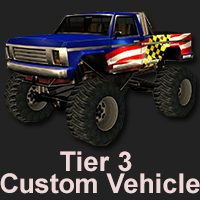 Third Draw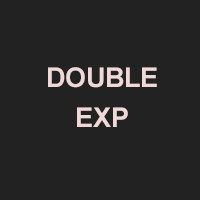 The choices are completely random and are not affected by how much words are submitted.
Double Experience!
Event Times
Avoid the Plane
- Philippines (GMT +8): 21:00
- Pakistan (GMT +5): 17:00
- Central Europe (GMT +1): 13:00
- Brazil (GMT -2): 10:00
- United States (CST): 06:00
Easter Showdown
- Philippines (GMT +8): 23:00
- Pakistan (GMT +5): 19:00
- Central Europe (GMT +1): 15:00
- Brazil (GMT -2): 12:00
- United States (CST): 08:00
Buggy Derby
- Philippines (GMT +8): 02:00
- Pakistan (GMT +5): 21:00
- Central Europe (GMT +1): 18:00
- Brazil (GMT -2): 15:00
- United States (CST): 11:00
Supreme Easter Raffle
2nd of April till the 3rd of April
(You can sign up till 23:59 2nd of April , and on the 3rd / 4th of April the winner will be picked.)
Egg Hunt
You need to send us the pictures of the eggs on our facebook page, the winnier will be picked on 3rd / 4th of April.
Credits : @Kenobi
​