This site uses cookies. By continuing to use this site, you are agreeing to our use of cookies.

Learn More.

Welcome

Guest

, please to gain full access to the Lawless Roleplay Community.

Lawless 5th Anniversary

Hello Lunatics! We just wanted to remind you that our Anniversary is near!
There will be some big updates, events and even some more waiting for you on 22nd of April 2018!


Dismiss Notice

Legal Modifications

During the past months we have seen players confused and mislead into using modifications which are not allowed.
Which is why in order to remove this confusion and to update our old list of legal cleos, we have decided to introduce this.
Click here to find out more!


Dismiss Notice

Security Reminder

Here at Lawless Roleplay, We take your security and privacy very seriously.
And we would like to make an announcement to remind and inform you how to keep your account safe.
Click here to find out more!


Dismiss Notice

Lawless Discord Server

Hey Guest! Did you know that Lawless Roleplay has an official Discord Server?
Click here for more details...

Hey Guest, subscribe to our YouTube channel!

Make sure you hit that SUBSCRIBE button to stay up to date for the latest video from our MultiMedia Team

Dismiss Notice
​
Hello Everyone,
Did you really think we forgot about the most awaited HALLOWEEN update? Ofcourse not! Today I am actually glad to tell you all that this, will be the very best Halloween you have ever had at Lawless. Special thanks to our Community Relation team, who worked day and night thinking about new ideas and rewards for the events so how could we not add that spark to make it perfect? Below is an overview of the update.

​
Our mission statement to you...
Lawless Roleplay is, and always, will be a community first and a game server second. We are dedicated to fostering an environment with a member-centric approach where all players have equal potential for in game success and community recognition.
Why play here?
Lawless Roleplay was originally founded on the principle that all players should rise or decline based on the actions of the person behind the player. We feel that success should be determined by a players actions and talents and not the whim of an administrative team. We have great code. We have great staff. We have great players. But most importantly we have a vigilant regard for your potential.
Is this a roleplay server?
We have worked to provide many in game tools for roleplay and it is absolutely encouraged however not required. We feel that any preferred mode of play that does not encroach on any other player's enjoyment of the game is productive. Due to the harsh nature of game mode frequent player versus player violent interaction should be expected. However, this does not mean that players are allowed to kill other players for no reason.
Halloween Update Overview
​
New Halloween Map
​
We would like to thank our mappers for their work and dedication because of which they were able to complete this project just in time, not to forget without any single glitch which would ruin the game play of our players!

Giftboxes
​
A timer on the top of screen shows a countdown to when the next gift box will drop. All of the players are notified when a gift box drops, the first one to rush to the place and claim it gets a candy or sometimes they will have special rewards (Ivy, 150 armor, weapon set, etc). Good luck finding them!

​
The top 15 candy finders can be found on /topcollectors and at the end of the events, the top 3 will win a special prize each.
The Gift Shop
​
The candies you earn by collecting gift boxes can be used to buy any of the following from the gift shop.

In order to check how many candies you have, look at the C000000 just below where your money is displayed on the screen.

Halloween Day 31st Special Event
On the 31st October, throughout the day large shipments of gift boxes will drop. These are very special gift boxes which will all contain awesome prizes and candies. Furthermore, they will have really long time limits. So be prepared!
Features
Code:
- Added dynamic weather
- Fixed a minor bug with /admins
- /reply hides the admin undercover name
- Server based vehicles respawn after 15 minutes (player/ gang owned vehicles don't respawn auto and job vehicles respawn a bit faster)
- Adjusted /loadmoney
- Added ProxDetectorNotMe
- Cops can only shut down 3 turfs (for every 5 turfs, cops can take 1)
- Scripted new halloween events
- You can kill players in events who will drop a halloween pumpkin, anyone can pick this pumpkin up and it will give you candies
- You find gift boxes that spawn around the map to get yourself some candy. These gift boxes can also give you 130 health or 150 armor as a bonus prize
- You can then spend your hard earned candy on the candy shop buying weapons, health/armor etc or you can just keep the candy and be one of the top 15 candy collectors!
- Use /topcollectors to view the leaderboard
- There is a new halloween event map with a candy shop, disco and other cool stuff
- In the gift store you can buy:
    -- Witch Hat - C1
    -- First Aid Kit - C3
    -- Full Armour - C6
    -- Limited Edition Halloween Mask - C11
    -- Sniper Rifle - C17
    -- Chainsaw (no restriction) - C30
    -- 100 Health for all - C50
    -- Full Armor for all - C75
    -- 150 Armor for all - C100
- Zombie chair is back, be quick to capture it via /zchair!
- Implemented new halloween map
- Implemented new halloween decorations filterscript map
- Implemented new donator island
- Moved SendPlayerAlert textdraws down
I would like to take this opportunity to thank all of you for the trust you have in us and for celebrating such important events along with us!
Witching you a spook-tacular Halloween!
​
​
Wow lunatics!
After more than a year, we have managed to break our player record and have almost entirely filled our server for the first time after reaching 246 players. Thank you everyone!
​
On June 13th, 2016, we have managed to raise our community and get 237 players online. Today, a historic day, we have managed to get 246 players online at a time! @Barney has mentioned that on many different threads and I would like to mention it again, it would never be possible without all of you. We have managed to bring a few several updates throughout the past year. We have had our ups and downs, however, we are now rising to the top, striving for the best - and that is again, by the help of yours. Thank you!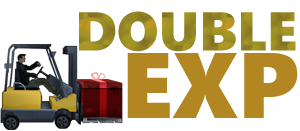 ​
As a celebration for breaking our server record, we have enabled the double EXP event. The double EXP will end after the weekend, on Monday (October 9th).

Sharing is Caring

Have you seen our social media pages yet? Have you brought your friends on our lovely community? I hope so. If you haven't, make sure you invite your friends, share our social media pages and help us succeed even more! We offer various awards for players who invite their friends to Lawless Roleplay, you may find the information related by using (/refhelp) in game.

Make sure you stay tuned for the upcoming events and free your time during Halloween, because you definitely do not want to miss the fun! See you soon lunatics!