This site uses cookies. By continuing to use this site, you are agreeing to our use of cookies.

Learn More.

Welcome

Guest

, please to gain full access to the Lawless Roleplay Community.
This is a minor update released to fix a severe vulnerability with the bank robbery.
Revision 1.3.85
- Added Advisor role
- Bank robbery will start once all invited members accept the invite
- Bank robbery money exploit has been patched
- Once a robbery has started, nobody can join the robbery
- FBI can join the bank robbery
- Fixed a wanted star bug with bank robbery
- Increased robbery 6 star wanted time from 15 minutes to 60 minutes
​
Dear Paddy's,
We have arrived in March and in this month a special occasion is celebrated every year on the 17th of March. We have decided to hold various events on this day!

Green
is the color of the festivals that gets associated with this holiday and we are going to be holding events that are filled with joy!
The events that will be hosted are given below:
Drunk Paddy's
The pot of gold
Paddy's Brawl Eliminator
Mystery Spin
Drunk Paddy's
You can win something by getting drunk with your friends! This event will be easy if you aren't drunk, so be sure to not drink too much while doing this.


The objective of this event is to make a picture or a video of you and your friends being as drunk as possible. Ofcourse Los Santos is known for their drinking so we want to see real drunk people here!

Good luck trying to hold the camera still
​
Requirements:
- You must have atleast 2 friends in the picture
- No text must be seen, a clear picture or a video must be shown.
- Once you have participated, nobody else can use the same picture/video
The winning picture will be rewarded with a Daisy for all the people in the picture along with the one taking the picture
The pot of Gold
​
As we all have been taught in our young days, "At the end of the rainbow, you'll find a pot of gold". Well I tried that one day but ended up with a dwarf sitting on a rock and laughing at me for being that idiotic! So I called up my homies and decided to pop the fool.

But for some reason I kept hearing in my mind: "find the pot of gold you stupid fella'". This was driving me so crazy that I decided to hide three pot's of gold, each including a different reward in the whole country.
Locations:
- The first pot of
gold
is located in
Los Santos
- The Second pot of
gold
is located in
Las Venturas
- The Third pot of
gold
is located in
San Fierro
The pot of
gold
looks like a small car as pots are too mainstream!

To obtain the pot, you must find the dinky car and take a picture with it. The first one to take a picture and send it to us on Facebook (PM on our Facebook page) will win the event, it's as simple as that!

The pot finders will be rewarded with a free NRG-500!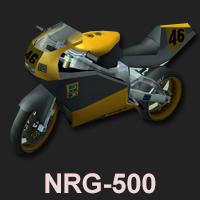 ​
Paddy's Brawl Eliminator
​
There will be a team deathmatch event hosted.

Both party's will be supplied in their own speciality, (Dwarves are strong and close range attackers - Elves are fast and long distance attackers.
Loadout Dwarfes:
Country Rifle
Spas-12
Deagle
Loadout Elves:
Sniper Rifle

Sawn Off Shotgun

Uzi

The team who stands last will be able to fight against each other to win the prize which is the following:
Last man Standing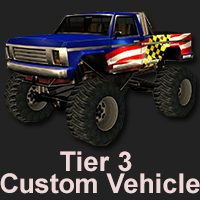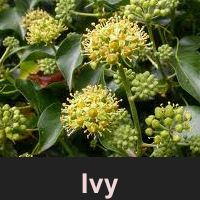 1 Month of IVY
Second man Standing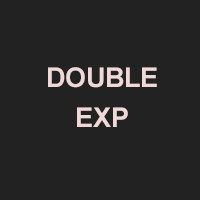 8 Hours of Double XP
and
100,000 materials.
Third man standing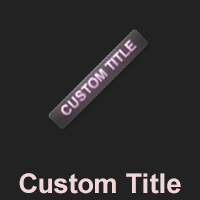 ​
The fight will be held on the bridge of Las Venturas.
Mystery Spin
Out of all the events that will be hosted this day, we have decided to make a lucky draw where everyone has a chance to win! How? Well that's actually pretty simple:


​
Comment down with the following format to enter the lucky draw and on 18th of March a winner will be decided by a lucky spin of this program. Your names will be entered and based on the amount of participants, a winner will be picked by our random number generator.


The winner of this event will be given a

$20, coupon

to spend in the donation shop which can be found here:
​
Date and time
The pot of Gold (Hide & Seek)
17th of March till the 18th of March
Paddy's Brawl Eliminator
17th of March till the 18th of March
- Philippines (GMT +8): 00:00
- Pakistan (GMT +5): 21:00
- Central Europe (GMT +1): 17:00
- Brazil (GMT -2): 14:00
- United States (CST): 10:00
Drunk Paddy's:
17th of March till the 18th of March
(You can post your picture up till 23:59 17 March, and on the 18th / 19th of March the winner will be picked)
Mystery Spin Entry:
17th of March till the 18th of March
(You can sign up till 23:59 17 March, and on the 18th / 19th of March the winner will be picked)
Rule update: Metagaming and Powergaming.
​
Dear Lunatics,​
We have had large numbers of players who started opposing the new metagaming and powergaming rule. At first, we did not exactly know what to do since a large amount of players had voted yes on the community poll and after a very small period we were asked to remove the new rules. It would be wrong denying your request and we would not be following our mission statement, so we spoke with our group of old school members and to the committee. We have held several votes and the results were clear, the community poll has either been rigged or the players voted while thinking that it would bring something new as they were not aware of what the new rules would bring to Lawless Roleplay.
From now on, metagaming and powergaming have been removed from the offical server rules list.​