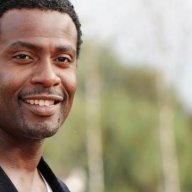 Community Manager
Retired Admin
Joined

Apr 16, 2013
Messages

16,229
Reaction score

3,663
Awards

1
In the past weeks we have seen a rise in scamming and so called 'hacked' accounts. We want to warn each of you to be careful with your account to avoid losing any of your items.
Our staff team will never ask you for any personal details.
The staff team will never, ever ask you for your password. Your password is personal and completely secret. We have no use of knowing your password. It's completely safe and is actually encrypted in our database. Your password is never shown without encryption and the database has no outside access apart from Barney. Even the database backups have encryption. Your password has
never
been stored on any cache of the script. We wouldn't even be able to compare it if it were for an account recovery; we simply go in-game and reset your password, without knowing your current password.
Keep the password for yourself and make sure it is unique.
Staff members will never sell any kind of in-game items besides the donation page. Never accept any of these deals and if someone offers you a deal, report them to one of our staff members. You can recognize staff members by their tags. If a user asks you for your password or any personal information and doesn't have an administrative tag, then please ignore them and report them for impersonating staff members. This can be done
here
.
Never enter your password outside of Lawless Roleplay.
Recently several Lawless Roleplay community members have fallen victim to phishing attacks. These are emails, websites or people that ask you to reply with your username and password "due to account maintenance", "free donations", or ask you to go to a non-Lawless website and to log in.
These websites are
always
fake and are attempting to steal your account. The information you send them will be redirected to the website owner and they will log-in on your account. We have no reason to be giving out large sums of random items without letting you know.
Last but not least, we
highly
recommend you to have a unique password.
Never
use your in-game password on another server, don't make it too simple for these who try to ruin your personal belongings.
Your privacy is our priority!
Last edited by a moderator: