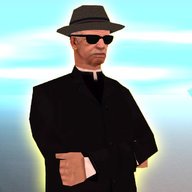 Joined

Apr 11, 2013
Messages

10,645
Reaction score

7,041
Level

2
Awards

5
We're pleased to announce that we've upgraded our forums to XenForo 1.4.4. This release fixes a number of bugs and issues that were found since the release of 1.4.3. As this is a maintenance release, the vast majority of the focus was an increase in stability.
This release also adds a new CAPTCHA option. It is Google's new version of reCAPTCHA and it has been redesigned to ensure it is much more user friendly to humans.
Some of the bugs fixed in 1.4.4 include:
Various fixes and improvements to the built in SMF 2.0 importer.
Fixed an issue that would throw a server error when a poll is restored from a thread draft.
Workaround an Internet Explorer bug which minimises the browser after posting.
Correctly adjust post count of a user when a post is moved from a forum that does count to a forum that doesn't count.
Fixed some IE11 bugs relating to copy and pasting content into the rich text editor.
The "Manage profile posts on own profile" permission now allows a user to delete their own profile posts from their own profile.
Changed the output of RSS feeds to bypass the use of the link / image proxy.
Automatically link URLs used in Conversations created by the Warning system.
Game Updates
The game server has also been updated to fix some background MySQL queries and other minor bugs.
New intro song (Rock this time based on your feedback on TS3)
Fixed many MySQL queries to be more fast and bug free
Disabled forklift job temporary whilst we investigate the issues
New monitoring function added to trace money between accounts
Edit #1
Several fixes were done on the website listed below:
Fixed small avatar issue
Fixed custom user titles not saving
I also made improvements on the mobile/ tablet version of the site since Tapatalk's latest update has rendered their app useless. You can simply visit www.lawlessrp.com on your mobiles or tablets/ iPads to see a mobile friendly version. All images and code is optimized to use the least amount of data, scrolling and loads really fast. More importantly, all functionality is also available.
Last edited by a moderator: