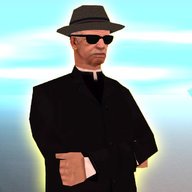 Joined

Apr 11, 2013
Messages

10,644
Reaction score

7,041
Level

2
Awards

5
We have threatened other SA-MP servers with our constant ambition of setting the gold standard in SA-MP. We have constantly challenged ourselves to do better. We have, without rest, exceeded other communities and left them hanging at the horizon. We do this by not just trying to succeed other servers but to also try to surpass ourselves. We are committed to our publically available
mission statement
and this is prevalent throughout the community.
A group of individuals felt severely threatened by our great community that they decided to act maliciously. They did this by doing something similar to a spoof flood attack which was causing severe packet loss for players and delayed server responses. This made staff and players feel frustrated and useless. We were left to blame the script's update as it overhauled a lot of old systems and the issues started once we released the update. I spent the past week reviewing every line of the script several times and comparing it to older versions (which was extremely difficult as our current code is modulated whilst the old code was just a single block file). I then did a series of debug testing and monitoring to find the cause of this issue by setting up special parameters. This was extremely time consuming (thank god I did my Christmas shopping early) and tiring. I looked at all prospects of lag throughout the script and optimised it to my best ability. We spent countless hours bleeding out our eyes with the code. This attack forced me to optimise the code even more by making it faster.
On the 23rd December, the packet loss issues decreased and eventually stopped and this introduced the idea that it's a sophisticated attack in the form of a new SA-MP server exploit. This triggered a series of communication with our hosts and their network experts reviewed our entire network capture several times and couldn't find anything malicious. This caused me to think that if these tech savvy network experts don't find anything wrong with our network then surely it must be the code.
The packet free period was short lived as on Christmas Eve (24th December), the packet loss issues crept back in. This is a day that families spend together however these individuals felt so threatened by us that they decided to attack our community rather than spending time with their families. To make matters worse, the issues got more severe on Christmas Day (25th December) partly because I ignored the problem so I could spend time with my family and partly because the individuals increased the intensity of their attack. This is quite sad and worrying that someone despised us enough to exclude themselves from their loved ones to attack our community. This is a day that people rush to their Christmas trees to burst open presents and spend quality time with their families however these sad anti-social individuals rather spend their time attacking our community.
After an entire week and over 100, 000s lines of code reviewed, we are happy to say that there is no server created lag any more. The output of this attack against our community helped me optimise the script more and add better protection and detection methods to our firewall. We are back stronger and better than ever before. And as Celine Dion said... You were my strength when I was weak. You were my voice when I couldn't speak. You were my eyes when I couldn't see. You saw the best there was in me. Lifted me up when I couldn't reach. You gave me faith 'coz you believed. I'm everything I am because you loved me... Thank you for your faith and trust in me, Lawless Roleplay. I appreciate you all.
We look forward to releasing our next update to put smiles on your faces. And because we like to please our community...
WE ARE ENABLING
DOUBLE XP
FOR THIS WEEKEND
SO HOP IN GAME NOW!!
​
Last edited by a moderator: