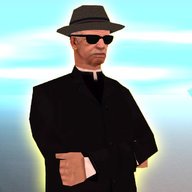 Joined

Apr 11, 2013
Messages

10,645
Reaction score

7,041
Level

2
Awards

5
Server Management
​
We will be performing maintenance and updates across all our services. This will mean that all our services apart from the website will be offline tomorrow (
Tuesday 9th September 2014
) at:
Australia - 7 PM UTC+10
Philippines - 5 PM UTC+8
Pakistan - 2 PM UTC+5
Israel/ Egypt - 12 Noon UTC+3
United Kingdom - 10 AM UTC+1
Netherlands - 11 AM UTC+2
New York - 5 AM UTC-4
Along with that we will be moving our server to Chicago, USA as this will hopefully allow users from Pakistan, Lebanon and other countries having difficulties to connect to us. This will mean that European and Middle Eastern countries will have a slightly higher ping while Americans and Australians will have a lower ping.
We will not be changing any hardware or downgrading any hardware as previously predicted to preserve our ability to be a stable server. This will mean that we will continue to pay $420 every month and will appreciate any donations you make to help manage the cost.
An upgrade to our firewall will also be under way tomorrow. This will hopefully allow a far more advanced protection from denial of server attacks.
These are big changes we are imposing but this will strengthen our stance in San Andreas Multiplayer and allow our community to be more stable. Expect more changes in the upcoming weeks.