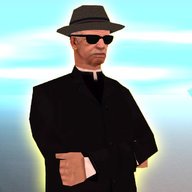 Joined

Apr 11, 2013
Messages

10,665
Reaction score

7,159
Level

2
Awards

5
v1.7.78
Before I talk about the update, I just want to speak about a secret project that many players are not aware of. We have been working behind closed doors to reshuffle and restructure our administrative and staff teams. As a result, we have become a democratic entity where you have a board of members who set the vision of the community with an elected Community Manager who is in charge of the community and ensures the community forms to the vision set out by the board.
Our first elected Community Manager is
@Simon Walker
- so please join me in welcoming him into his new role and congratulating him on his promotion to
Assistant Management
. We will be releasing more information on this reshuffle soon as things progress.
Anyway.. let's get back to the real reason you're here!
As we lay down the final touches to the 3.0 version of the website, we have been working hard in the background to probably release the biggest impact update in the history of Lawless Roleplay.
This update is our
20th weekly update in a row
! This is truly amazing because I never thought we could keep this consistency and stamina!
#LongLiveLRP
It's finally here! Gang bangers rejoice and celebrate with joy! The old school bodyguard job is here with some minor changes!
It's currently in BETA because we want to analyse and monitor its effect on our lovely city.
As a result, it's only available to all donators (
Daisy
,
Rose
and
Ivy
) and Beta Testers.
We got a new turf and turf perk for you!
This turf will decrease your gang members hospital times as you will receive priority medication!
Did you really think I had forgotten about our lovely grinders?
Earn x3 pay while doing the Pizza Delivery job for a week!
* This event will be going on from 23rd July - 30th July only
Code:
- New turf perk: Priority Meds - When you die and you own this turf your spawn time from the hospital is reduced.
- Enabled triple pizza job pay
- New bodyguard job
- Added join point for bodyguard job
- Added /guard
- Added /accept guard and /cancel guard
- You must wait 60 seconds between /guards
- There is a 40% tax on /guard
- 10% of this tax goes to the gang who owns the Extortion turf perk
- This job is enabled for only beta testers, developers and donators
- Added /frisk to /violence
- Renamed "The Police" to "Law Enforcement" when a turf is shut down
- Fixed some typos
- Fixed an exploit where you can /exit after storing a shamal
- You can now use /speakerphone while using a pay phone
- Get materials captcha now shows at the start and then every 3rd run
The Lawless Roleplay team is encouraging you to follow, like, and subscribe to our Social Media pages! The benefits of supporting our social media are significant as we are hosting constant giveaways for our players, meaning if you like, follow, or subscribe to our Social Media pages; you are first to see the giveaway!
Help us by promoting our Facebook page!
​
Public Relations
Development Team
Administrator Team
Whole Lawless Community