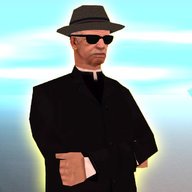 Joined

Apr 11, 2013
Messages

10,666
Reaction score

6,901
Level

2
Awards

5
v1.6.74
This community is founded by our loyal members who have been here for a long time and stayed loyal and by our side through the good times and the bad times. We want to say a small thank you by giving you some awesome perks in-game.
Old School Players now have access to
The Clubhouse
where they can claim an awesome gift every 2 hours as a thank you for their loyalty.
The Clubhouse also has an extensive wardrobe where old school players can buy clothes including restricted clothing! Though be careful, I am sure most gangs or police won't be too happy to see you walking around in their clothes.
The Clubhouse Garage
is filled with awesome vehicles and some heavily customised rare vehicles that you won't see anywhere else. So old school players can really flash out their status all over Los Santos.
You can check if you meet the old school requirements and apply
here
as applications are currently OPEN!
​
Grinders delight! In this week we are giving
DOUBLE PAY
for all drug runs in the
drug smuggler
missions which includes (2x) for crack cocaine, pot and chemicals.
There is also
DOUBLE PAY
for new player's favourite job.. the
miner job
!
Lastly, why don't you check out this unique job where you're scuba diving for rare items under the sea because we're giving out
DOUBLE PAY
for the
scuba diving job
!
​
Code:
- Enabled double pay for scuba job
- Enabled double pay for miner job
- Enabled double pay for whole of smuggler job
- Created new old school module
- Implemented old school lounge exterior
- Implemented old school lounge interior
- Implemented old school lounge garage
- Added 14 new vehicles for Old School community members only inside the old school lounge garage (all colored a golden-yellow color)
- Added new old school gift shop where old school players can claim a gift every 2 hours
- Added new clothes store to the old school lounge where old school members can change to any clothes they want including restricted ones
- Updated server stability module
- Increased accuracy of last shot timer
- Increased last shot timer to 20 seconds
- Fixed captcha duplication bug
- Fixed out of bounds race join array
- Adjusted logic of material captcha
- Fixed an exploit where players could bypass captcha via /getmats
- Disabled double pizza pay
- Replaced 3rd party developer with beta tester role
- Added comstatus saving and loading for doors
- Fixed a bug where if you set a door with an entry fee and then deleted the door then created a new door with that ID, the entry fee would not reset
- Dialog fix
- HMA cannot accept hits if they're injured or if the contracted is injured
- Fixed HMA being able to carry more than 2 C4 bombs
- The moment you tab, move, get injured while capturing a turf, you instantly are no longer capturing the turf
- Updated /vmdc to have same exclusion criteria as /mdc (ie. in vehicle or HQ, not injured or in an event etc)
- Removed 2FA enter code within 30 seconds messages
- Decreased captcha frequency for material running
​
Public Relations
Development Team
Administrator Team
Whole Lawless Community
​