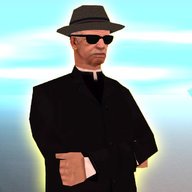 Joined

Apr 11, 2013
Messages

10,666
Reaction score

6,901
Level

2
Awards

5
v1.6.66

We're really sorry for the delay in releasing this update, it's a massive one with awesome features! We really hope you like it because we worked extremely hard on it!
There is a new race business open in
Los Santos Stadium
. You set up your very own custom races with up to 10 players, customize the vehicles, laps, collusion ability, and even bet on the races!
You can even show off to the world how awesome your driving skills are by dominating the top racer leaderboard!
Please note that this feature is currently in BETA and open for daisy/ rose/ ivy donators, admins, retired admins, developers, mappers, old school, and advisors only. It will be open to the public once it comes out of BETA.
We take security very seriously at Lawless Roleplay and we like to stay on top of this cat and mouse game with hackers and exploiters.
As a result of bad sport players, we have now introduced Captcha 2.0 in-game to prevent exploiting our systems!
The coolest fashion and trend settings all like to show off their best outfits on the streets of Los Santos.
That's why we fully deleted the old toy system and scripted a brand new dynamic accessory system where players can buy awesome accessories for their characters!
Since everyone is in lockdown and quarantine in Los Santos due to the coronavirus outbreak, people are ordering pizza non-stop! Pizza Stack needs you as a delivery driver and they're paying
DOUBLE
!!
What are you waiting for? Go make some money delivering piping hot pizza!
* This event will be going on from 2nd May - 7th May only
We're giving away
$50,000
to every player if they log in between 2nd May - 7th May!

* You must have 8+ playing hours and money is given instantly on log in.
​
Code:
- Added new race system
- Created new accessory system
- Created new captcha 2.0
- Added double pay for pizza delivery job
- Players go to the race stadium to start a lobby or join an existing one
- Added new top 10 racers list to the main race point
- Players can set the max players, track, laps, vehicle class and the amount everyone will bet when creating a lobby
- Vehicle class vehicles show their top speed and a model of the vehicle when selecting
- Removed toy system
- Created custom version of the menu store system with previews
- Players view items and prices that they are buying with previews
- Players can add up to 4 items in their cart and buy them all at once
- Certain items can have descriptions (not in use yet)
- Certain items can be stackable (not in use yet)
- Added the menu store system for the new accessory system
- Normal players can have up to 4 toys while daisy can have up to 5 toys while rose+ can have up to 7 toys
- You no longer need to pick a slot for your player accessory to go into, it is done automatically
- Created central accessory dynamic system
- Cart now shows how many items are in the cart
- Added new proxy/vpn checker
- Added captcha for pay check and /getmats
- Fixed faction accessory bugs
- Fixed admin event system bugging on TDMs
- Fixed a bug if a player is banned, then they change IP, then they login with a new account then they log back in the old account - it would rcon ban them
- Fixed an exploit which allowed players to bypass the 3 seed limit by using /give seeds
- Added new "Mapper" status
- Battle Royale has been disabled and will be back in the future!
- Added accessory interaction menu inside clothing stores, you interact by pressing 'n'
- Added new /accessorieshelp /waa /daa /accessories /listaccessories and their aliases:
/accessorieshelp /toyhelp /accessoryhelp
/accessories /toys /accessory
/editaccessories /edittoys /editaccessory
/waa /wat /wearallaccessories
/daa /dat /detachallaccessories
- Police/ donator toys are automatically removed on removal of status
- Added new cop accessory store
- Added new /editaccessories command for GA+ to delete player toys
- Disabled double sweeper and garbage man pay
- Removed old mat run timer hello message (after delivering 3 mat runs)
- You no longer can /getmats twice (ie. /getmats then without delivering it, /getmats again) and you must /drop packages before
- Fixed exclusion logic for /revokedl (ie. using it while cuffed, in event, paintball etc)
- Fixed being able to use /tie and /untie in events or in paintball
- If you join an admin event and then use /quitevent, die or disconnect, it will decrease the event limit
​
Public Relations
Development Team
Administrator Team
Whole Lawless Community
​
Last edited: