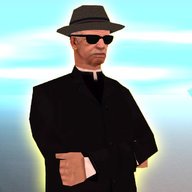 Joined

Apr 11, 2013
Messages

10,666
Reaction score

6,901
Level

2
Awards

5
Server Update v1.5.68

​
I hope you guys have witnessed the major reshuffles in the admin team over the past few weeks. We enter 2020 with the mindset of making Lawless Roleplay great again. We have a massive project going on in the background and hopefully, the community will start enjoying the results.
I would like to take this opportunity to congratulate
@Kenobi
who has become our lead mapper and
@Ignacio
who is now our Director of Development. Together, I think they'll do a fantastic job of reforming the script. In addition, I would like to congratulate
@Martin Soprano
for becoming the project manager in the massive reforms to come to the community. Like you, I am very excited to see what the above staff members will bring to Lawless Roleplay.
In reward for the starting of the reform project, everyone receives a nice login reward and some minor bug fixes.
Server Update v1.5.68
- Rescripted /neutralize and fixed a bug with players being able to exploit the command to see if an admin is spectating them
- Fixed a bug with /ncheck showing the wrong data
- Fixed a bug with /ncheck exposing admins
- /showbadge needs to be approved via /accept badge to prevent abuse
- Fixed /joinevent and /addtoevent
- Fixed /ncheck
- /punlist for HMA shows no previous punishments
- Fixed bugs with battle royale
- Added new login reward
- New login song