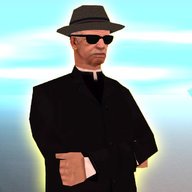 Joined

Apr 11, 2013
Messages

10,645
Reaction score

7,041
Level

2
Awards

5
For the past month we have been experiencing latency issues and unplanned downtime, which is highly unusual for us.

Some of you may have noticed that I have been working very hard to resolve the issue with our partners and to restore smooth gameplay once again. We have applied several changes, script optimisation, server configuration changes and yet the issue has not been resolved. We had similiar issues for the best part of Winter 2016 and moved to this new host which was running smooth for 3 months until April. I have tried almost everything available and yet the issue resonates causing myself to lose sleep trying to resolve it.

I sincerely apologise for any inconvenience the downtime caused, and I am planning on making some modifications to our infrastructure to try to avoid similar downtime in the future, or at the very least, minimise the amount of time necessary to recover from a crash. My top priority has always been to make sure the site and server stays up and loads as quickly as possible, so it is disappointing for to have these issues. I will do my best to ensure that such issues happen as rarely as possible.

As a result, there will be extended downtime on Sunday 14th May 2017 at 18:00 GMT+1. This downtime will enable me to fully diagnose and repair the server. We will be coming back online with no lag or host issues which will hopefully allow me to start coding awesome updates for you all again!

So sorry again for the inconvenience. I hope you're all enjoying the server otherwise.