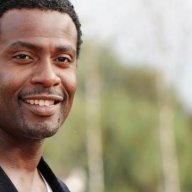 Community Manager
Retired Admin
Joined

Apr 16, 2013
Messages

16,229
Reaction score

3,663
Awards

1
​
We have removed the Helper application system. We feel that the responsibility of a helper is far too big and complex and thus cannot be proved by an application. Helpers will now be hand picked based on their work, dedication and community engagement. Sadly, all previous helper applications have been closed.
So how do you get our attention to become a helper? It's all up to your imagination! The helper team's primary function is to help players, especially new ones, and to engagement in a manor that polite. We're also the first point of calls for Server Management when recruiting new administrators.
People in the past have spent days upon end in front of the newbie spawn with the '/wave 1' animation, helping and greeting new players. Others spend their time replying to
question & technical support topics
or creating
guides
. Some even just chill on global chat (/g) and newbie chat (/newb) to help people there when required whilst some open help hubs on TeamSpeak 3. There are many ways to get into the team and it's super simple!
Good luck!
Helper Management.