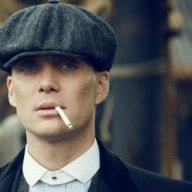 Retired Admin
Joined

Oct 20, 2013
Messages

1,624
Reaction score

709
President Killed After Terrorist Attack
By: Lucas Henning | November 16th, 2015​
(Former-President Slash lying dead with Jazzy Thomax)
​

Downtown Los Santos - This is a devastating day for America, President Cinqo Slash has been brutally murdered by suspected terrorists. His aircraft left Los Santos International at around 11:45pm last night and after only a couple of minutes flying over the city, it was hit by a huge missile which brought the plane down. Mr Slash was rushed to All Saints Hospital but unfortunately, he was pronounced dead after thirty minutes of attempting to resuscitate him. He died a martyr fighting for what he believed in, bringing down the terrorists. Unfortunately, it seems like they got to him first.

(The President's Grave Stone)
​
This grave represents the difference in opinion that people had with Former-President Slash. The president had come to Los Santos to voice his opinion about the terrorist attacks and crack down on gang warfare. Did this have something to do with his death? In a conference with the President a couple of days ago, he released a name of the possible murderer behind the devestating attacks which Los Santos has endured in the past weeks. Dave Jet. Could this be the man who brought the plane down?

We spoke to Jazzy Thomax, the bodyguard who survived the crash:


Lucas Henning:
How do you feel about the death of the President?
Jazzy Thomax:
Very, very upset! He was like a king to me, well he was.
Lucas Henning:
Hmm, do you have an idea who was behind the attack on his aircraft?
Jazzy Thomax:
Hm-..I had a feeling it was probably someone called Jackal. Jihad Jackal.
Lucas Henning: Oh my, the one who was behind the all saints bombings?
Jazzy Thomax: Yes
Lucas Henning:
I'm sure this is a question on everybody's minds so. How did you survive but the President was killed?
Jazzy Thomax:
Luckily, I had a parachute in the back seat-..but the President was stuck. It'was either his or my life.
Lucas Henning:
So you didn't save him?
Jazzy Thomax:
Fuc'kno, my life was at danger too.

There was also a short video recovered from the on-board black box video camera which reveals what happened outside the aircraft. It first shows the President's aircraft doing evasive maneuvers to avoid the missiles, but eventually, the aircraft crashes into a nearby building after stalling.

Who do you think killed the President? Jihad Jackal? Dave Jet? Let us know
((
You can post a comment by using this format:
))