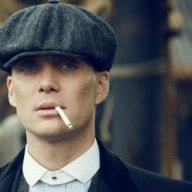 Retired Admin
Joined

Oct 20, 2013
Messages

1,624
Reaction score

709
Missing Flight SA272
By: Lucas Henning | Novemeber 9th, 2015​
(Los Santos International Airport)
​

Los Santos International - Here at LSI, everybody is on high alert after the disappearance of the flight SA272. This flight left Los Santos International Airport at approximately 3am. Air traffic controllers realized something was wrong when the GPS tracking had shown the plane stationary for over five minutes. They tried to contact the aircraft but there was no response from the crew.

(Last known sighting of the aircraft)
​
This was an image taken by a local plane spotter which shows the missing aircraft, SA272. This was the last reported sighting of the aircraft. The Federal Bureau of Investigation is investigating the disappearance of this flight and has received immense amount of pressure from the public to find the aircraft.
We spoke with the plane spotter who took this image:

Lucas Henning:
So this image was taken in the early hours of November the 5th at Los Santos International of flight SA272?
Hagrid Chucklenuts:
Yes.
Lucas Henning: Did you notice anything unusual about the aircraft when you saw it take off?
Hagrid Chuckenuts: Well, I wasn't wearing my glasses on that occasion but I did think that the aircraft was having some difficulty putting it's landing gear up but apart from that, nothing out of the ordinary.
Lucas Henning: Okay, why did you happen to take the image of the aircraft?
Hagrid Chuckenuts: Well, I had just gotten my new Kikon 420 Megapixel camera and I wanted to try it out, so I took an image of the first plane I could see, which happened to be Flight SA272.

Do you think this was an accident? Was the pilot under the influence? Is this a conspiracy? Give us your opinion now.
((
You can post a comment by using this format:
))
Last edited: