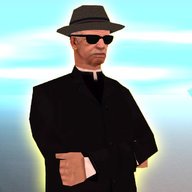 Joined

Apr 11, 2013
Messages

10,667
Reaction score

7,146
Level

2
Awards

5
Today, we have broke our previous player record. Exactly one week ago, we broke the record with 156 players.
Today, we have broke that record with 161 players! We have now beaten our previous record of most online players at once, three times in a row. I would like to congratulate and thank everyone for helping Lawless Roleplay to be one of the best SA:MP servers out there.
This is a sign that as an entire community, we are moving in the right direction. It also proves our dedication to the Lawless Roleplay players.
You have continued to help Lawless Roleplay by helping newbies, reporting bugs and most importantly by supporting us.
As we are growing so fast, breaking our population records weekly, we have decided to introduce a fun little forum game: House Auctions! Buying a property at auction is both exciting and potentially profitable.
Every 3 months, we will check for inactive house owners who have not logged on for at least 3 months. This is so that houses can be made available for newer players. All houses posted here are automatically taken from the owner and transferred to the server. We hope that this brings first time buyers a great deal of fun!
The rules for the auction are as follows:
You must meet the house level requirement. Which means your in-game level needs to be the same or higher than the house level. If your in-game level is lower than the house then your bid will be flagged as spam
You can only post bids on the threads in the house action forum. We do not want comments, discussions or anything else. It's purely for bidding purposes so any other post will be deleted
We only accept in-game money. You can not trade in other items
If you wish to raise a bid it needs to be raised by at least $10,000
We will not trade your house for another house or for anything else
The house will remain as it is. We will not make any adjustments in terms of location, interior, level or anything else
If you bid more money than you actually have on your account then your bid will be flagged as spam (which can lead to a permanent ban from the forums). We will check regularly for the placement of fake bids
Please make sure you mark your character name clearly in your bids to be considered
Click here to see the house auction forum and to start bidding!
Facebook
​
Not only have we broke our player record, we have also reached a new record on our facebook page likes. We currently have 503 likes and it's rising real fast.

We offer the latest community news, events and competitions on our Facebook page. Make sure that you like and share our Facebook page to have access to EXCLUSIVE give-aways and sneak peaks into server updates. Click the image to like our Facebook page!
Last edited by a moderator: