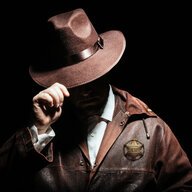 Management
Joined

Nov 6, 2014
Messages

4,422
Reaction score

1,849
Gun Battle
5th of April 2015
Toompert Daman​
Santa Maria Beach, Los Santos - Santa Maria Beach, Los Santos – A massive gunfight broke out yesterday at Santa Maria Beach. San Andreas News was there, up and close to the action, to see what was going on.

(Police and gangsters engaged in battle)
​


At around 2 am last night Gang members of the infamous La Raza gang tried to take control of an old warehouse at Santa Maria Beach, it is rumored the building is being used as a huge drug factory. The gang members shown in the photograph claimed to have shot several law enforcement agents before the battle commenced. "They probably had families, but that's how it is here in Los Santos, it's the cycle of life and death" according to the armed gangster.

(Gangsters preparing for battle)
​


A man who was sleeping on the porch of his apartment woke up from hearing gunshots. "Yeah I was sleeping outside after a fight with the misses, I heard gunshots and death screams so I decided to call 911" said the gentleman. Besides LSPD officers, FBI agents showed up to secure the scene.

(The citizen that alarmed the authorities)

(Action shots of the gunfight)
​


The crime rate seems to rise steadily in Los Santos. Head of the Police Department Mr. Keef agrees: "Our jail cells are getting full, not a day goes by that we don't arrest at least a couple of criminals. We just don't have manpower to deal with all this, our recruitment officers are doing the best they can but a good, honest policeman is a rarity these days and extremely hard to find". Mr. Keef would like to see the paycheck a police officer in Los Santos increased so that more men and women would apply for the job.

From what we saw at least 5 gang members were (fatally) wounded and so were 6 law enforcement agents in the violent outburst.

That's it for now, stay safe Los Santos!

((
You can post a comment by using this format:
))