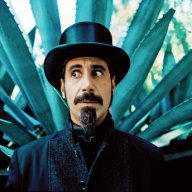 Joined

May 4, 2015
Messages

23
Reaction score

32
Earthquake Shakes Scared San Fierro Residents
By: Joel Allen | May 5, 2015​
(Some of the ruins from the earthquake)
​

Doherty, San Fierro - Yesterday evening, in San Fierro, a magnitude 7.8 earthquake put some of the city to ruin. The epicentre of the earthquake was supposedly out in the middle of the Western Sea. The earthquake supposedly tore through the housing districts and some industrial areas, major cracking was seen on taller buildings. A local company called 'Final Build Construction' has been working endless amounts of hours to help out residents and rebuild some housing for the, now, homeless. The W.E.S.S.O.N (World Earthquake, Serious Storm and Oscillation Negators) have been blamed for their failure to warn the public and not attempting to use their new anti-earthquake technology. Repairs are estimated to cost around 500 million dollars and take around 4-5 months of hard labour to repair everything broken.

In response to the events the Phife Administration has put a generous offer forward to pay for one third of the repairs. Hopefully this will show the residents of San Fierro that Los Santos, asides the gang violence, is a nice place filled with caring individuals. Our thoughts go out to those who will be working to fix all the damages and keep people safe!

(Resident who lost his house)
​
We interviewed a local who had recently lost his home in the eastern suburbs of the city. He decided to keep his identity secret due to his bad past reputation. Here are some of the questions we asked:

Joel:
Did you get injured during the Earthquake?
Man:
I took a minor blow to the head from some rubble, one of the emergency doctors said I should be ok.
Joel:
Is your family ok?
Man:
My family is perfectly ok, apart from my brother who broke his arm while trying to escape his house.
Joel:
I'm guessing your house is in a queue for rebuild, where will you stay for now?
Man:
The bookings at the Jefferson Motel in Los Santos are currently full, I'll be staying in Las Venturas for now.
Joel:
Alright, thank you sir.

Numerous people have been seriously injured and several people are known to either be dead or missing. Local doctors have issued a statement requesting that citizens of Los Santos do not pack out the hospital while the searches for people are undergoing as they will need the space in the hospitals to heal the wounded. As a death toll is currently being averaged, we have no further coverage of the event at the moment. Our prayers go out to all the people who are going through suffering in these dark times.
((
You can post a comment by using this format:
))
Last edited by a moderator: