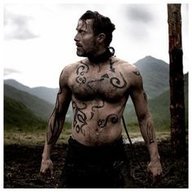 Joined

Apr 11, 2013
Messages

2,371
Reaction score

5,028
NEW YEAR STATEMENT
​
Dear Lunatics,
Another year goes by in such a hurry. It seems only yesterday when we opened the doors to our humble home, hitting over 100 players in under a minute along with immense DDos attacks that kept us down haha! But amongst all the pain and the turmoil, we still are here, as a community. Indeed, many things have happened this year. The good times roll, the bad times shape our character.
We've seen both gangs and factions, rise and fall. We've seen them hit their peak, their threshold and even burst through that with an iron fist of success and determination. SAMP is forever changing and so are its players. Many people, come and go. Some of our best friends leave us, be it, on good or bad terms. But we learn from this and make new friendships. We hang together, we bang together. We run gangs and factions together, we drive-by, we roleplay, we make memories and reminisce. But most importantly, we have fun! We learn to support new players and champion them into becoming integral players of our community.
Although many players have been forgiven this year, many have been banned and sent to the Phantom Zone. In light of this, we offer the opportunity to anyone who has been banned to join us once again, to redeem themselves and rise out. This is all based on your attitude. Not just from the time you get unbanned, but from the moment you spawn in Lawless and after that. This does require you to post a ban appeal so we can review it in its entirety.
Thank you for sticking with us throughout this year and hopefully, many years to come. We hope to continue providing you with the best service we can offer. We all have goals, be it in real life, or on SAMP. On this bombshell, I say Happy New Year and welcome 2015. May you, your family and friends, continue to prosper and succeed to whatever goals you desire (as long as they are good and noble!).
Enjoy our New Year video produced by
Public Relations!
We are also going to be creating events in game and on Facebook (Between 1st of January to 4th of January) that could see you winning a bundle of prizes to start off the New Year!
(Prizes Include):
Tier 2 Business
7 Days of Ivy
14 Days of Rose
21 Days of Daisy
A Custom Vehicle
Boombox or MP3​
Peace and God bless,

Staff of Lawless