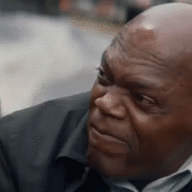 Retired Admin
HellBanianz BloCc
Old School 2013
Joined

Jun 13, 2013
Messages

8,314
Reaction score

3,999
Level

1
Awards

3
​
Hello,
Your opinions and suggestions matter to us, a lot. We have created this thread so you guys can give opinions on what events you would like to see in the future, and what you think should be changed about the events. We've made a simple form for you to fill in and give your opinion and suggestions.
We will take your opinions and suggestions in consideration, and we will process this in the future. We wil use this to improve our events, to make sure events are more fun for you. If you think an option should be added to the form, please send me a message explaining as detailed as possible what you think should be added and why.
https://docs.google.com/forms/d/1JFCRRD4rF5o22B1m-m3xXuLGVVcRdx-L5nebuMNbF6A/edit
Thank you in advance,
Rio.
Last edited: