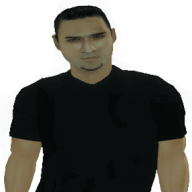 Joined

Feb 25, 2014
Messages

129
Reaction score

700
Car wash, vehicle damage, indicators and speedo!​
We've always been in the business on trying to provide a complete roleplay experience to our community whilst focusing on small details. Ever since we started, we have raised the bar for roleplay servers out there to provide their community with a more realistic and fun environment. We are here today to raise that bar another step. Introducing...
The Car Wash
People in Los Santos are all about fancy life styles and glamour. They're so self protruding that they judge on based on how clean your car is. You can wash & repair your vehicle whilst listening to some groovy jams! All it costs is a mere $5!
Vehicle Damage
We wanted to raise the bar for realism so high that.. the more your vehicle gets damaged, the slower it will drive. No more blazing fast cars ramming into people at All Saints whilst on fire! Hooray!
Indicators
The Los Santos County Government has suggested that road collisions are up by 600% this year. We found that in Liberty City where they have indicators, there is a much lower road collision rate so we went out at night and attached indicators to everyone's vehicles! All at the tax payer's expense!
Speedometer
We also found out that all these road collisions is happening because people don't know what speed they're going! If they wanted to know they would have to go to a 24/7 store and buy a speedo! However, we installed them in everyone's vehicles over night too! (Mileage meter coming soon)
Watch the video below to check out the upcoming new features to Lawless Roleplay!
Don't forget to subscribe to us on YouTube for updates!
​
Last edited by a moderator: