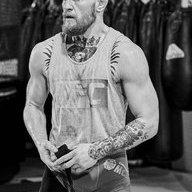 Retired Admin
Joined

Dec 11, 2014
Messages

1,464
Reaction score

720
War at East Los Santos' Materials Pickup
By: Quatro Variez | April 15, 2015​
(A picture showing different scenes from the turf war.)
​

East Los Santos, Los Santos - 22:00, a turf war started at East Los Santos' materials pickup, four gangs attended the war, Hoppiboys Greengang, Italian Crime Syndicate, Downtown Crips and Blackwater Agency. The war started between the Hoppiboys and the Italians, Hoppiboys' Shaze Fonger and his gang members managed to take over the area at the first place, green gangsters were everywhere. It took them around three minutes to clear the area, almost all the Italians were injured and the rest escaped. Three members of the Downtown Crips arrived there just to secure the area. Five minutes passed by without hearing any gun shots. The Hoppiboys took that as an advantage to go and re-gear, around eight members stayed in the area.
(A picture showing the Italian and Blackwater members taking over.)
​
An Italian Crime Syndicate member was hiding near the area, after seeing the Hoppiboys leaving the area, he directly informed his leader Joe King. Two minutes later, two sultans arrived to the materials pickup loaded with Italian and Blackwater gang members. Even though they were eight strong men, Hoppiboys managed to defend themselves from the large attack, but not for too long. Italian Crime Syndicate's Jay Carter supported his gang from the roofs by taking down most of the Hoppiboys Greengang's men. After around four minutes of non-stop battle, the Italians took over the place and they've successfully defended the area for fifteen minutes. 22:51, the Hoppiboys and the Crips left the area, which meant the end of the war, for now.
((
You can post a comment by using this format:
))