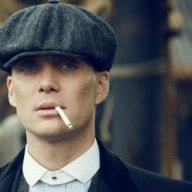 Retired Admin
Joined

Oct 20, 2013
Messages

1,624
Reaction score

709
The Next Banksy?
By: Lucas Henning | May 27, 2015​
(Wall art on the side of a building)
​

Market, Los Santos - If you haven't noticed already, strange signs have been popping up around the city on the side of walls or buildings, what are they? This first picture shows the text 'Yuri' written on the wall next to Mr Yuri Dela Cruz's home, we spoke to Yuri in a short interview on what it was and if he had written it. Here's how it went:



Me:

So Mr Cruz, have you noticed this writing that has appeared ontop of your place of residence?
Mr Cruz:

Well yes, I noticed some shizzle up on the hill but didn't think much 'bout it until now. Watchu want to know 'bout it son?
Me:

The public are starting to get worried about who did this, was it you?
Mr Cruz:

Of cou' not homie, why would me ya momma do such shit dike dat? eh?
Me:

Do you know who did it?
Mr Cruz:

Ain't no idea sir
Me

: What do you think it is?
Mr Cruz:

Why chu tink I know shit? Aliens maybe? Maybe it's just a small time street boi like dat kid.. what's 'is name... Banksy!
Me:

Well, thank you for your time Mr Cruz.

As you can see, this strange appearance was nothing to do with Yuri but he still seems to have some big ideas on who did it.

(Text on the side of a wall)
​

Yuri was not the only one affected by these strange happenings, Mr Bronx told us his story about what happened to his house in Temple.



Me:

How did this text come to be on your wall?
Mr Bronx:

Well ma homie, I was just sittin' outside doin' ma gardenin' 'den boom! A lil' punk ass b***h came out of nowhere and 'den next t'ing i know, I'm out. When I come too it's like nothin' evea' happened. Except of course there's a huge sign on my wall sayin' ma name! God damn, it looks sexy but man, 'dat shit is crazy. Word in the hood is that there's a kid out and about doin' this s**t, calls himself the next Banksy. I know one thing, I don't remember Banksy knockin' peeps out.

There you have it, the choice is all yours. Do you believe Mr Bronx's story that it might have been a teenager looking for something to do or Mr Cruz who thinks it could be extra terrestrials.

((
You can post a comment by using this format: