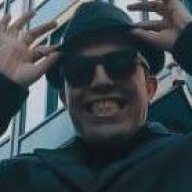 Retired Admin
Joined

Jul 21, 2016
Messages

1,564
Reaction score

340

INTRODUCTION

​
Hello Citizens of Los Santos. I'm your reporter George Kappa and today I am going to write an article about the life of a drug dealer. I came across a drug dealer planting weed near the Vinewood area. I asked him if I could interview him, and he responded possitive. The drug dealer didn't want to expose his identity, so I won't tell you his name.
THE INTERVIEW
​
Here are some questions that I asked him about his life.
-How do you fell as a drug dealer?
-Well It depends on my day. If I sell a lot of drugs, I feel really good and if I don't, I feel anxiety and sadness.
-Oh and how much drugs do you sell per day?
-About 50 grams of each drug.
-Are you a well-known drug dealer?
-Well, not really, because I am scared of getting arrested by the Police Department.
-Oh and my last question is, do you sell drugs to little kids?
-It depends on their age. If they are 5 of course no, but if they are 10 why not?
-Alright sir, thank you for answering my questions.
ARTICLE DICLAIMER
​
I don't suggest you to do drugs! Drugs are really bad for your health and they can actually kill you! If you need medical help, call 911 and inform the LSFMD about your problem! Don't hesitate to contact them.
Signed,
George Kappa
Panos Santo.



​