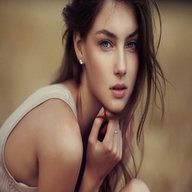 Joined

Jan 6, 2015
Messages

188
Reaction score

20

​
The bridge of love
By: Chico Rodriguez | Augustt 2, 2015
(Romantic proposal)
​
Santa Maria Beach, Los Santos -
This is a story of two young people in the love:
A girl asked a boy if she was pretty, he said "No". She asked him if he wanted to be with her forever, he said "No". Then she asked him if he would cry if she walked away, he said "No". She had heard enough; she needed to leave.
As she walked away he grabbed her arm and told her to stay. He said "You're not pretty, you're beautiful. I don`t want to be with you forever, I need to be with you forever. And I wouldn't cry if you walked away, I would die." Then he proposed her. Love was in the air!
​
(Bouquet of red roses)
​
​
Writer Franz Capone about love:


Why Do We Ask, "What Is Love?"



Whenever we ask, "What is love?" it's usually because we're unsure if a certain special someone really loves us, or because a certain special someone just accused us of not really loving them.
When we are truly engaged in giving and receiving love, we don't ponder such philosophical questions. It's only when something is lacking that we begin to analyze and contemplate what that thing actually is. For example, nobody sits down to a full meal and asks, "What is a sandwich?"
So, if we're even asking the question, "What is love?" it probably means that we don't feel completely loved, or that someone doesn't feel completely loved by us.

​
(Romantic kiss on the bridge of love)
(There is something hot for our viewers only)
​
Their private conversation that we tapped:



Girl

: Can I confess something?
Guy

: Sure!
Girl

: You have the prettiest smile I've ever seen.
Guy

: Can I confess something as well?
Girl

: Yeah.
Guy

: This smile only exists because Of you!

That was all we could find because they were in big hurry on their honeymoon.
We wish best the luck to newlyweds.
​