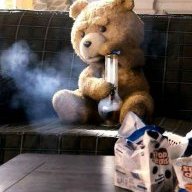 Joined

Aug 31, 2013
Messages

139
Reaction score

28
Helper Team Application​
1. Personal Information
​

1.1 Full Name:

1.2 Age:

1.3 Timezone:

1.4 Country of residence:

1.5 When did you join the community?:

1.6 From scale of 1 to 10, how are your English grammatical skills?:
2. Examination Background
​

2.1 Why would you like to become a Helper?:

I was interested in returning to the Helpers team because, when I signed up for the server I got help in everything that I just asked and as soon as I got the Helper I fell in love with helping people, The happiest moment in the world is that a customer says thank you very much for helping me it makes me happy.

​

2.2 Why should we choose you over the other applicants?:

I do not want to compare me to others, I have experience in the field with a lot of knowledge, I helped a lot of new and old players, I think I deserve to return to the position and give everything I can to the job, to do the job in the best way.

​

2.3 :

​
3. Background Check
​

3.1 Biography:

Teddy Garcia, Born at Las Ventures to his mother Venesa and his father Pedro and his little brother Thomas Garcia.

Back at 2007 When Teddy was 10 Years old he work at his father restaurant his job was to clean up the dishes, one day he had a conflict with his father which makes him quit the job.

After a while once Teddy grow up he decided to start rolling an illegal business with his brother which was offering Drug Dealing, Weapon dealing and a lot more, one bright day Teddy and his brother Thomas had a huge delivery of weapon deal after a few hours of a long time they arrive to the destination but they didn't notice they we're followed by federal agents that had information about their weapon deal after a few minutes the feds pull up on them and shut down the deal which makes a huge mess that lead them into a gunfight.

Years later, after Teddy and his brother has faced to 6 years both behind bars.
After they we're released they had a conflict about how to divide the cash his brother Thomas was drug addict and spend most of his cash on narcotic drugs like heroin, crack, methamphetamine he ended up with out any cash in his wallet and was try every single situation to get himself some cash to buy some more drugs.

While after, Thomas was searching for something he can rob someone with he was searching and finally find in Teddy closet a gun he walks out of their house and decided to rob his brother Teddy which went wrong and Teddy shot him down and find himself without a brother and trying to survive in the world all alone.​

3.2 Security Information (/stats):
​
3.3 Show a screenshot of your (/punlist):
​
3.4 Activity Status (How active are you in hours)?:
Between 4-7 hours in day.
​
3.5 Past Name(s):
Teddy Vega
Tazz Vega
Teddy Tookie​
3.6 Do you have any experience (Roleplay):
4. Administrative Background Check
​

4.1 Do you have any active DM warnings?:

4.2 Have you ever been DM warned?:

4.3 Have you ever been Admin Jailed?:

Yes but i don't remember why. ((long time ago))

​

4.4 Have you been Admin jailed / warned in the past month?:

4.5 Have you ever been banned?:

Yes, Ban evading ((my friend was banned any try to get in on my computer and i didn't know that))

​

4.6 Have you ever been a helper before?:
5. Contract Agreement
​- Remain professional at all times. Being a helper means being a rolemodel for the rest of the players.
- Remain active and assistant whenever you can around the map, do not ignore players that ask for your help (newbie chat is your last duty, it begins with helping around first).
- Camp newbie spawn whenever you have some free time. Make sure there is at least 1 helper at all times.
- Never rulebreak. The slightest rulebreak will lead you to an immediate removal.
- Do not leak anything from the private helper section on the forums and the /c chat. Anything said there, stays there.
- When you see an incoming helpme request, do not accept it as a PM or refer it to the newbie chat. If you can't find a Senior Helper on /c, accept it as a PM and meet up with the player if necessary (make sure they know to NEVER refer a helpme request to the newbie chat, and focus on giving them to senior helpers).
- Senior Helpers NEVER accept help requests as a PM. Only /accepthelp for private assistance.
- Helpers do not warn abusers over the newbie chat, ignore them and let the admins deal with it (Senior Helpers mute where necessary).
- Do not provide more than 1-2 answers for the same question.
- Agreeing to this contract you confirm to have skype downloaded and working.
- Agreeing to this contract you confirm to have teamspeak downloaded and working.
- Forum name is the same as IG name (or similar).

5.1 Do you agree with these terms & conditions?:

5.2 Do you meet the requirements set?:

5.3 Do you agree that the information provided is accurate and true?:

5.4 Signed: