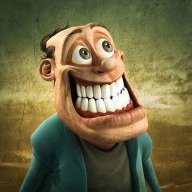 Joined

Apr 15, 2013
Messages

3,436
Reaction score

1,390
Hello outlaws,

We would like to thank everyone who helped us and will remain to help us to achieve our goal and to become the best and biggest SA:MP community ever. We are announcing a fun and exciting competition as a huge thank you for your loyalty and dedication towards Lawless! I know you guys don't like essays so let's focus on the competition:​
Competition Rules:
You first need to like our awesome facebook page which has small competitions running daily: Lawless Roleplay Facebook Page
At the end of this post you'll find three screenshots of three locations around the map, you have to search for these locations and take screenshots of your character with different skins but same animation and weapon (if there's one)
You can submit your screenshots as a reply to this facebook post Click Here with your in-game character name.
Hints will be given on our Lawless Roleplay Facebook Page
Deadline date is October 27th, 2013.
Competition Prizes:
First Place:

Small Land

Second Place:

1 Month Ivy

Third Place:

Tier 3 Custom Vehicle
FIRST LOCATION:
- Weapon name: Katana (I

8)
- Animation (/wave 3)
SECOND LOCATION:
- Weapon name: Combat Shotgun (I

27)
- Animation (/robman)
THIRD LOCATION:
- You need to be wearing the same toys (or similar) with a black sultan behind you.
- Animation (/what)
Winners:
Congratulations winners, that was fast! We'll contact you soon with information about your prizes. Hard luck for the rest and we wish you win in the next competitions. Long live Lawless!
Last edited by a moderator: