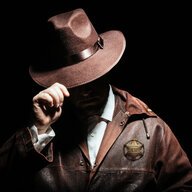 Management
Joined

Nov 6, 2014
Messages

4,424
Reaction score

1,849
SAN Lottery
1st of April 2015
Toompert Daman​
San Andreas News, Los Santos - The San Andreas News staff hosted another event today. This time it was a lottery and the lucky winner went home with $10.000 in his pocket! SAN Lead Reporter Luke Griffin was in charge of making sure the lottery was fair and honest.



Contestants gathering up for the event.



Things got heated and fights broke out between some of the contestants.



Luckily, law enforcement showed up to keep everything under control.



The winning number is being drawn.

Neville Del Splitzer won as he guessed the right number: number 69. A number so often associated with luck. When asked how he would spend his winnings the lucky contestant replied: "I will probably buy a new Faggio and put the rest with on my savings account, you know, for a rainy day…"

We wish Mr. Del Splitzer happy rides on his Faggio! Honk twice if you see him drive by!

Stay tuned for our next event!


((
You can post a comment by using this format: