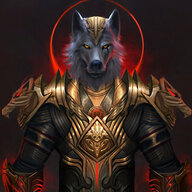 Advisory Committee
Junior Helper
L.S.P.D
Joined

Nov 21, 2013
Messages

1,510
Reaction score

464
*You would see papers over at the street,on the walls

almost every where you go where it says the following*

Hello citizens of Los Santos this is your EX LSFMD deputy and current officer Ralph Splitzer.

Here are some procedures that you may follow incase of a fire

:

R.A.C.E procedure

1-

R

escue patients immediately from fire or smoke area.
انقاذ المرضي و العاملين و الزوار
2-

A

ctivate the fire alarm and call hotline 911 to give exact location.
اطلاق جرس الانذرار و ابلاغ السنترال باتصال علي 911
3-

C

onfine the smoke or fire by closing all dores to rooms and corridors.
حاصر الحريق او الدخان باغلاق الابواب و الممرات المدية للحريق
4-

E

xtinguish the fire or evacuate the areas.
اطفي الحريق او قم باخلاء المنطقة

Procedure to extinguish a fire,if you have to fight a fire remember the formula P.A.S.S


P.A.S.S procedure Pull
Aim
Squeeze
Sweep

Some codes for situations Code blue ; Cardiac arrest

Code red ; Internal disaster




Code yellow ; External disaster

Code pink ; Child abduction

Code white ; Bomb threat




Code Mr Strong ; For aggressive person

Code brown ; Spill of material

Code all clear ; end of diathesis

Thank you for your time please follow the procedures as i have said in order to be safe
during fire and other situations.