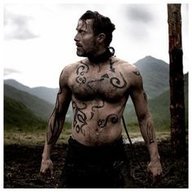 Joined

Apr 11, 2013
Messages

2,371
Reaction score

5,028
Hello fellow gangbangers, law enforcers & simple civilians (lolnosuchthing),
In light of recent events, Management has decided to change the way complaints are done for good. We don't want people posting a complaint on another player for petty things. Instead, we're going to be focusing on one main thing, harassment.
What do we mean by Harassment?
If Player A constantly harasses Player B by either cuffing and arresting him constantly, killing him countless of times and generally ruining a players gameplay, that is what we consider harassment. It must be something that singles out one player and targets him only. That's considered harassment because you're ruining that players gameplay. You're not allowed to keep harassing the player. If he does something to you, get creative and strike back. Once you've strike back, that should be the end of it. If the other player launches an attack, you do the same; Tit for Tat (British saying for eye for an eye).
So, how does this change complaints?
Complaints that don't match the above criteria will automatically be void. We want players to handle everything themselves in game with very little Admin intervention. We don't want to get involved in the game by prisoning a player when the other player could just do the same thing back to the other player in game. Violence is something we allow and encourage, hence, it being lawless. If a person kills you, go back and kill him for what he did to you. But don't constantly kill him for one mistake as that would be considered harassment. Take it as mentioned earlier, 'tit for tat' like; One kill for another.
Why this sudden change?
We've noticed an increase in invalid complaints and we want to do something about it. Some complaints can easily be handled in game, but players would rather see the person behind bars in an OOC Jail rather than approach, interact and handle it themselves in game. We're playing GTA, not flower simulation. We encourage players to induce violence, but not so much that it turns into harassment to target one player and making them quit.
But... my tears just keep flowing!
This is Grand Theft Auto San Andreas, one of the most dangerous games in terms of multi player. You'll have gangs fighting, players killing each other and factions enforcing the law by brutal force. If you cannot handle dying in a game or if you cannot get creative enough to tackle the other player for their abuse against you, I recommend playing a truck simulator. The moment you sign up for a gang or decide to become a cop, is the moment you have no control over your own life. Expect to be indulged in lots of drive bys and shoot-outs.
What about the server offenses, how will they be regulated?
Calm down love! We'll still monitor irregular behavior that admins see fit in game. However, we're going to try and stay out of it most of the time. Hopefully, to increase the creativity. This doesn't mean you can go around deathmatching or breaking rules stated on the server offenses list, it just means that we'll be monitoring it and it will all be handled in game now rather than through the means of complaints.
Player Complaints on the following
only
are accepted:
- Logging to avoid Death/Arrest/Hit (Not tabbing, /report in game for that).
- Charge Stacking by Faction Members
- Exploits (Any form of exploits that will ruin the gameplay. (CS/QS/C-SLIDE, ANIM ABUSE)
- Harassment
What do we hope will happen?
We hope these changes will allow players to get creative in game rather that through the means of /report. Admins shouldn't be handling things that involve a player killing you once, or another doing the same. If they do it for no reason, gather an army and kill him. This should send a clear message out that you're not a person to be fucked with. Don't have an army? make an ad or go underground and start paying people for it. Don't have money? start working. If a player planebombs you, wait in the airport and just when he hits the ramp into the airport, kill him; Simple things.
We want to ensure the gameplay is as fun as possible, without the odd few attempting to ruin it.
Other threads to check out:
http://www.lawlessrp.com/threads/read-complaints-guide.5121/
Good luck and have FUN out there.​