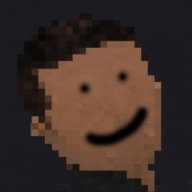 Joined

Apr 11, 2013
Messages

583
Reaction score

946
LAWLESS ROLEPLAY RAFFLE

​
Hello outlaws!
First and foremost, we apologize for the late raffle results. As announced in January, parts of the MySQL database was corrupted. The process of recovering the raffles database was delayed due to other priorities. Apologizes for the inconvenience, we know you have been waiting for this.
Im sure you just want the results out, so here they are:
Winner of the main prize, a business of choice:
Jeyo Wazowski
House with an interior of choice:
Kenny Phixion
Ace G Kush
Custom car:
Yoshi McTavish
Fellipe Flleming
Asykon Lukell
Ramon Mourad
Custom Phone Number:
Dado V Ramcharan
Aqil Azrael
Qexet Lukell
Eric McTavish
Singit Wazowski
Santa's Helper 2013 Usertitle
Alex Diaz
Robin Lanvins
Selina Leone
Leo Thane
Fabio Mazzori
3 players with most raffle tickets:
Sean Baxter - 496 raffle tickets (49600 materials reward)
Jeyo Wazowski - 387 raffle tickets (38700 materials reward)
Marwan Axe - 354 raffle tickets (35400 materials reward)
Your prize will be given to you in-game by a Head Admin or higher.
We hope everyone are happy about the results, and if you didn't win this time, don't lose faith. Maybe next time, it's your luck. We will hold more competitions later.