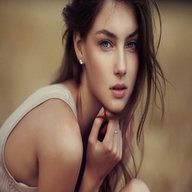 Joined

Jan 6, 2015
Messages

188
Reaction score

20
Prostitution: The Underbelly
By: Chico Rodriguez August 1, 2015
**Caution: Some of the conten t you will see may be graphic in nature. User discretion is advised.**
(Tiffany Days: a local resident, total payer, whore.)
​

IDLEWOOD - Prostitution: A profession that is frowned upon in Los Santos, yet still seems to be such a thriving industry. Why is it that so many young females resort to this way of life, and what can we do to assist these poor career choices? Why is it that local law enforcement are unable to crack down on the repetitive sexual encounters, and is there any possibility of fixing this for future generations? I took some time to observe some of the daily habits of one of these women, and I was thrown away at the pure lack of dignity she persevered with on a day to day basis. The female, known only as "Tiffany" was slightly shady on a lot of key details. This may be due to lack of education, or simply excessive drug use to numb the pain of such a horrible life choice. I spoke with her about the processes that led to her penultimate decision to endure this way of living.

(Services provided)
​

As soon as she started her daily routine, I realised how degrading her job really was. I followed behind in the SANews van. I watched as she drove across town, past Pershing Square and through the heart of the city to Pizza Stack. She pulled up in the empty car park, stepping out of the vehicle and dancing around. The drugs must have been taking their toll as we witnessed a seedy dance performance. A young male then emerged from behind the restaurant, and Tiffany began performing oral sex on the floor in front of us. Apparently discretion isn't needed any more. So there you have it. Will we ever see a change? Who knows, but clearly something needs to be done, and fast.

Interview with Tiffany Days:

Chico Rodriguez:
Hi, thanks for taking the time to allow me to conduct this interview. What is your name?
Tiffany Days:
Tiffany Days
Chico Rodriguez:

Hi Tiffany. At what point in your life did you decide that this is what you wanted?


Tiffany Days: I'm good at it. I think that it's an easy way to make money, and I want to be the best whore in Los Santos.
Chico Rodriguez:
Really? By the looks of it, you enjoy getting 'dirty'
Tiffany Days:
Yeah... The money isn't as good though.

This was the point in the conversation that I could see some form of drug use. She stared at me with a glassy, empty gaze.

Chico Rodriguez:

You look quite young for your age, may I ask how old you are?


Tiffany Days: Twenty something. *Giggle*.
Chico Rodriguez:

Twenty something? You can't even tell me how old you are?


Tiffany Days: Look, I gotta get to work. The bills are not gonna pay themselves.






(( You can post a comment by using this format:
Name:
Comment: ))