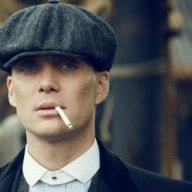 Retired Admin
Joined

Oct 20, 2013
Messages

1,624
Reaction score

709
President Visits Los Santos
By: Lucas Henning | November 14th, 2015​
(President Slash (right) and his Bodyguard, Jazzy Thomax (left) )
​

Los Santos International Airport - Today is a proud day for the city of Los Santos and the state of San Andreas, President Slash has arrived at around 6:30am this morning. He arrived with his bodyguard, Mr Thomax, all the way from Nigeria. Where the President had been visiting some relatives. He talks to us about the reasons behind his visit and states that he wants to 'sort out Grove Street Families'. If you are not aware, Grove Street Families is a gang which has been at war with the Police since the early 1990s. After years of it's reign of terror, the president has decided to get involved.

(President Cinqo Slash shooting into the air)
​
President Slash is known for his controversial view on gun crime. He supports the possession of firearms and even pushes for less restrictions on people aiming to buy them. No pun intended. The president here is pictured shooting into the air as he shouts, "Dis one is for my dead Nigerian broders". We have our translation team working on an English version of this statement. President Slash proposes a stricter punishment for gangs and wants to increase the amount of guns that police carry on the streets, even proposing that police should carry assault rifles while on normal patrol duty.

No doubt, the President will get a lot of negative attention on his visit and for that reason, he has brought his own personal bodyguard, Jazzy Thomax. Here we interview both of them:
Lucas Henning:
President Slash, what is the reason for your visit to Los Santos Today?
President Slash:
To stop gang violence between 'turfs' and to shut down the Original Grove Street Families.
Lucas Henning: Second question is for you, Mr Thomax. What is it like being the bodyguard to the Leader of the Free World?
Jazzy Thomax: It's a real duty, unlike the cadets aka F.B.I. interns. We'take our shi't fuckin' seriously'foo
Lucas Henning: Okay, do you have any comment on the recent terrorist attack in Los Santos? Mr President
President Slash: Now, this is a serious matter that we must get to the bottom of. I believe the attacks were lead by Dave Jet and his group of bandit/terrorists. If I were to tell you anymore, I'd have to kill you. Confidential Information.

What do you think about President Slash's visit? Do you support his policies on how to deal with crime? Tell us what you think now.
((
You can post a comment by using this format:
))
Last edited: