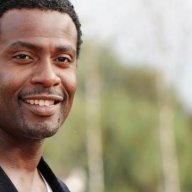 Community Manager
Retired Admin
Joined

Apr 16, 2013
Messages

16,229
Reaction score

3,663
Awards

1
Have fun, play secure.
Dear Lunatics,
This post serves as a general security reminder. Several Lawless Roleplay community members have fallen victim to phishing attacks lately. To avoid becoming one of the victims, please have some attention to the following tips. It is not mandatory but highly recommended to use our security tips, in your favor of having, creating and making fun on Lawless Roleplay.
1. Ensure you have an unique Lawless Roleplay password to our server only.
Your Lawless Roleplay password should be unique to Lawless Roleplay only. Using the same password in another community puts you at danger of having your Lawless Roleplay account hacked, scammed or abused when other communities have their databases leaked.
We highly recommend
you to change your password after this announcement.
2. Our staff will never ask you for your password.
The staff team will never, ever ask you for your password. Your password is personal and completely secret. We have no use of knowing your password. It's completely safe and is actually encrypted in our database. Your password is never shown without encryption and the database has no outside access apart from Barney. Even the database backups have encryption. Your password has never been stored on any cache of the script. We wouldn't even be able to compare it if it were for an account recovery; we simply go in-game and reset your password, without knowing your current password. Keep the password for yourself and make sure it is unique.
3. Never enter your password outside of official Lawelss Roleplay areas.
We have seen some phishing websites surface that promise all sorts of in-game items from unlimited cash to free materials or even admin ranks. These websites or people that ask you to reply with your username and password are
always
fake and are only attempting to steal your account. The information your provide will log and will be send to the scammers behind the website.
You should only enter your forum password at
www.lawlessrp.com/forums
and your in-game password on our
SA-MP server (samp.lawlessrp.com)
and at
www.lawlessrp.com/ucp/login
but never any other areas.
On your browser you should can always check if you are on an offical Lawless Roleplay area:
Your security is very important to us.
Regards,
Server Management
Last edited by a moderator: