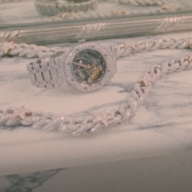 Joined

May 15, 2013
Messages

788
Reaction score

306
Awards

1
Helper Team Application​
1. Personal Information
​

1.1 Full Name:

1.2 Age:

1.3 Timezone:

1.4 Country of residence:

1.5 When did you join the community?:

Since the very first day, 2013.

​

1.6 From scale of 1 to 10, how are your English grammatical skills?:
2. Examination Background
​

2.1 Why would you like to become a Helper?:

One of the most anticipated answers for this particular question would be: "I want to help the community", and I think that I am going to stick with that. The main reason that I want to become a Helper is to help the community of Lawless Roleplay in whatever way possible, even through the /newbie chat which is a very nice way of letting the new members of our community to get to know the script better. I want to be one of the many Helpers that contribute in that aspect, helping the newcomers and provide a very friendly environment for them.

​

2.2 Why should we choose you over the other applicants?:

I think that I should be the chosen one, and to be honest with you I do not have any 'special' reasons to why I have to be the one. Simply the fact that I have been here for so long I think speaks enough of me. This is where all of my friends are and I like to be here with them. So the reason why you should choose me over the other applicants is because you won't find anyone more loyal than me.

​

2.3 :

​
3. Background Check
​

3.1 Biography:

Nerty Northman, born in Kosovo, but fled to the United States of America during the 1999s when the war between Kosovo and Serbia finally struck. As many prosecuted Albanian families which were kicked out of their homes, Nerty faced the same problem. He left for Albania where he stood there for up to 6 months before actually making the rough decision to escape to Italy. Having access to the European-Open-Borders Nerty finally met up with his cousins which were raised abroad, he stood in the European continent for about 5 years. He kept on moving periodically, as his main intention was to simply move to the United States of America to his cousins. He lived in France for about 4 months, then moved to Switzerland where he made some money as a Tour guy in a national park for about a year, got a taste of Germany's roughest construction working sites for a couple of months, before spending the rest of his remaining years in Europe to Iceland. The reason he chose Iceland was because of the boats which were rather frequent towards the continent of North America, respectively Canada. In 2005, Nerty finally reached the American soil through a trading boat coming from Iceland and immediately started his life over there. He lived in California, San Francisco where he actually finished his studies in Criminology and Forensics. He moved to the state of San Andreas right after he graduated and obtained his Bachelor degree. San Andreas was a complete different land, in San Fierro you had the ruthless Triads, in Las Venturas you were dealing with the Italian Mafia, in Los Santos you were facing all the various street gangs from different backgrounds, so the beginning was tough but Nerty adjusted as much as he could. He decided to stay in a quiet neighborhood in Los Santos which was the Richman area, where he began his master studies in International Relations and Public Security - giving him the right qualifications for a federal job, which in this case for him would be the Federal Bureau of Investigation. Nerty continued five more years for his PhD title, he was a candidate and he obtained the doctorate degree in about five years. He applied for a spot in the Federal Bureau of Investigation slowly climbing up the sophisticated ladder of ranks, gradually reaching out the Deputy Director title. Nerty continues to live and work in Los Santos, he continues to remain as the Deputy Director of the Federal Bureau of Investigation.

​

3.2 Security Information (/stats):
​
3.3 Show a screenshot of your (/punlist):
​
3.4 Activity Status (How active are you in hours)?:
5 to 8 hours daily. Guaranteed.
​
3.5 Past Name(s):
3.6 Do you have any experience (Roleplay):
Yes I have been in many gangs throughout these years, I don't recall half of their names. I currently am a Deputy Director in the FBI where I got the leaderflag along with Dane and Vinz.
​
4. Administrative Background Check
​

4.1 Do you have any active DM warnings?:

4.2 Have you ever been DM warned?:

4.3 Have you ever been Admin Jailed?:

4.4 Have you been Admin jailed / warned in the past month?:

No I have not, my last punishment was in August. Check the punlist.

​

4.5 Have you ever been banned?:

Yes, I have been banned for allegedly using 'Aimbot' but was unbanned right away. Two other times I was banned for lag capping, the admins called it Exploiting. I've been banned 3 times in total. I don't know what the "." or "1" mean in the punlist.

​

4.6 Have you ever been a helper before?:

No, I have never held any staff/helper or any other positions in Lawless RP because all I wanted to do here was to have fun with my friends, but my friends were the reason why I went on with this application as they said you've been here for too long.

​
5. Contract Agreement
​- Remain professional at all times. Being a helper means being a rolemodel for the rest of the players.
- Remain active and assistant whenever you can around the map, do not ignore players that ask for your help (newbie chat is your last duty, it begins with helping around first).
- Camp newbie spawn whenever you have some free time. Make sure there is at least 1 helper at all times.
- Never rulebreak. The slightest rulebreak will lead you to an immediate removal.
- Do not leak anything from the private helper section on the forums and the /c chat. Anything said there, stays there.
- When you see an incoming helpme request, do not accept it as a PM or refer it to the newbie chat. If you can't find a Senior Helper on /c, accept it as a PM and meet up with the player if necessary (make sure they know to NEVER refer a helpme request to the newbie chat, and focus on giving them to senior helpers).
- Senior Helpers NEVER accept help requests as a PM. Only /accepthelp for private assistance.
- Helpers do not warn abusers over the newbie chat, ignore them and let the admins deal with it (Senior Helpers mute where necessary).
- Do not provide more than 1-2 answers for the same question.
- Agreeing to this contract you confirm to have skype downloaded and working.
- Agreeing to this contract you confirm to have teamspeak downloaded and working.
- Forum name is the same as IG name (or similar).

5.1 Do you agree with these terms & conditions?:

5.2 Do you meet the requirements set?:

5.3 Do you agree that the information provided is accurate and true?:

5.4 Signed:
Last edited: