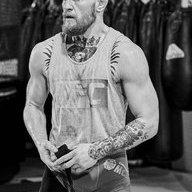 Retired Admin
Joined

Dec 11, 2014
Messages

1,464
Reaction score

720
Murder
By: Quatro Variez | April 13, 2015​
(A picture of Juliette Ross)
​

East Los Santos, Los Santos - Last week, 25 year old woman Juliette Ross was found missing from her own flat near Ganton. After a long day of work, Mr. John Ross came home and saw the door open. The first thing he saw when he entered his house was a broken glass table, the interior looked like an elephant passed through it. He directly informed the police. Since then, police officers are working on finding the young woman, not a single DNA sample was found in the house.

(A picture showing Juliette's body without a head nor a right arm.)
​
Yesterday night, a young man was on a hunting trip in East Los Santos while he has noticed an odd odor coming out of a little wooden shed. He opened up the door to check if there's anything inside and he found a woman's body headless! He soon informed the police and a group officers and detectives rushed to the crime scene.
(A picture showing the crime scene.)
​
After examining the crime scene, the LEO's (Law Enforcement Officers) and detectives are still working on finding the criminal. We wish the police good luck in catching the murderer. Who knows? Maybe the murderer is still out for his next kill?
Stay safe Los Santos.
((
You can post a comment by using this format:
))