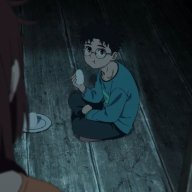 Joined

Apr 30, 2014
Messages

7,207
Reaction score

2,029
Level

1
Awards

3
Greetings Lunatics! We are back again with another community event, and this month's community event will be the Mother's Day celebration! We are very sure that you guys are already familiar with this celebration, so what are you waiting for? Indulge with our party only here at Lawless Roleplay!
​
A very mysterious man appeared and stole that expensive diamond heart-shaped ring from your mother that she was supposed to get for Mother's day!

Capture the wanted, dead or alive!
Time:
10th of May 2020
​
Reward:
Tier 3 vehicle + 50 grams of each drug
On such a lovely day, your mother deserves attention, sweets, and all the love in the world, but many men also seem to have forgotten this important day! All the mothers who haven't been thought about on Mother's Day are not satisfied with this and got sick of the bullshit they must stand from them, so they all decide to rally up against those who are hiding in a local hotel, "Jefferson", to end this once and for all!
​
Players will receive the following weapons for the event:

​
Reward:
Infernus


We all know the struggle of your mother asking you way too many things while you want to enjoy your life playing SAMP, but this time you might want to do this as there will be a prize for the one who manages to follow all instructions!
We will be playing a "Simon Says" game on the San Fierro bridge, but instead of Simon, it will be the server's mother, "Mama COCK".
How to play?
One person will represent as
Mama
, the others are the players.
Mama
tells players what they must do. However, the players must only obey commands that begin with the words "
Mama Says
". If Mama
says
, "
Mama says touch your nose
", then players must touch their nose. If Mama says "Touch your nose" without having said "Mama Says" then he will be eliminated from the event!
Time:
12th of May 2020
​
18:30 - 19:00 Server Time
​
Reward:
$15 gift card
It seems like the ex-wifes of COCK didn't get their alimony money and want to receive a special mother's day instead, but COCK is only able to give his last remaining house to one of them, but who will that be!?
This will be decided inside the Blackfield Stadium!
Players will receive the following weapons for the event:
Time:
11th of May 2020
​
Reward:
House
We will host a gleam giveaway along with the celebration of Mother's Day! I know we should be the ones giving to our mothers, but we in this community will twist it! We will be the one giving you an opportunity to win this giveaway!
How to enter the giveaway?
​
For those of you who have no idea about how to enter a gleam.io giveaway and are participating in one for the first time, here's how you enter the giveaway:
Login through any social media account, but bear in mind that you can only enter once using each social media account. The social media platforms choices that the giveaway offers are: Email, Facebook, Instagram, Soundcloud, and Twitter.

​

There are four ways to enter the giveaway, the more ways you enter through, the higher your chances become to win the giveaway.

​

Once the giveaway reaches its deadline, it will get closed automatically and will choose an entry itself. Whoever has that entry will win this lucky giveaway!

​
In order to participate, click on the image below:
The giveaway will start on the
10th of May 2020
and will end on the
12th of May 2020
.
Reward:
NRG-500
That's right! Giveaways will be held on Facebook and Instagram every once in two days for a whole week, and this means that there will be six chances of receiving a reward!

Make sure that you keep an eye out and follow the instructions of the giveaways to participate and possibly win yourself some sweet prizes!
The giveaways will start on the
10th of May 2020
and will end on the
12th of May 2020
.
Reward:
Random Prizes
Happy Mother's Day to all the mothers out there, both here on Earth and up in Heaven.
​
Public Relations
Multimedia Team
Administrator Team
Whole Lawless Roleplay Community
Last edited by a moderator: