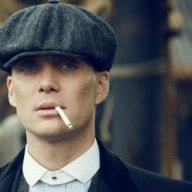 Retired Admin
Joined

Oct 20, 2013
Messages

1,624
Reaction score

709
Missing Person: Johnny Del Splitzer
By: Lucas Henning | June 6, 2015​
(An image of Johnny from his social networking site)
​
Market, Los Santos -
Today brings great sadness upon our nation as we discover that our beloved friend, brother, father and officer, has gone missing. Mr Splitzer was last seen on the 5th of June walking down the road that goes out of Los Santos through Richman where he reportedly dropped his cellphone. Family and the local police services are desperately trying to get hold of Johnny with no hope so far. Officer Splitzer was a beloved police officer in our community who committed his life to helping the citizens of Los Santos and surrounding areas.

(The last picture of Johnny before he went missing)
​
Here Johnny is captured walking down the road which was his last recorded location before his disappearance. This was taken by an amateur photographer who is a huge fan of Johnny's commitment to the community and the work he has done to help it and she explains how she "Could not resist the urge to take the image". Ms Martinez informs us that she had no knowledge why he was going down the road or did not know he would go missing.

We managed to get an interview with Johnny's wife, Ralphine Splitzer;
Lucas Henning:
Mrs Splitzer, do you know why your husband would have any reason to run away from the household?
Ralphine Splitzer:
No... Jonathan loved us all and would never, ever, have any reason to want to leave. I just don't get it!
Lucas Henning:
So you're saying you and Mr Splitzer didn't have any recent arguments that might have sparked this sudden disappearance?
Ralphine Splitzer: Well... We did have one arguement but... Oh no, this is my fault.
Lucas Henning:
So Mr Splitzer may have ran away from home due to a falling out?
Ralphine Splitzer:
I.. I don't know anything for certain but, yes, probably.
Lucas Henning:
Thank you for your time Mrs Splitzer, our thoughts go out to you and the rest of his family.
Ralphine Splitzer:
Thank you.

So, what do you think? Did Johnny get viciously kidnapped by a gang or did he simply just run away from home?
((
You can post a comment by using this format:
))