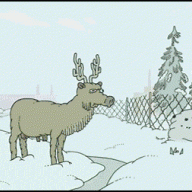 Joined

Apr 20, 2013
Messages

642
Reaction score

127
Los Matones, a criminal organisation
By: Nick Blitz | May 9, 2015​
(Some gangmembers and the leader, Vlad X Sheen)
​

Market - Los Santos, The criminal organization was founded by the notorious 'Vlad X Sheen' and his notorious family. The first time I tried to have a conversation with Vlad X Sheen and his family, they tried to kill me with their combat shotguns. But this writer doesn't give up that easily, so I contacted them another time and this time they were in a good mood. We hung around market and we had a nice evening enjoying a beer or two.


(Random attacker died, members peeing on his lifeless body.)
​
On day 2 we hung out again, I asked if I could tag along with Floyd Santana and he had no problem with it. I was holding a small interview with him (which is included at the end of the article) when all of a sudden I got attacked by a stranger.
Suddenly all his friends and him took out their combat shotguns and killed the guy, afterwards they peed on the lifeless body.


(Floyd Santana, carrying a combat shotgun.)
​


The interview with Floyd.



Nick : Why did you come to Los Santos?
Floyd : I left my country, because my land hunted on me because I'm gay.
Nick : When did you come to Los Santos?
Floyd : When I was sixteen years old, I'm 21 now?
Nick : So five years?
Floyd : Yes you stupid nigger.
Nick : What is your favorite gun?
Floyd : Combat shotgun, this nigger saved me alot of times. I got it from my dad, he died in Vietnam.
Nick : How many cops did you killed in those five years?
Floyd : More than two, can't count after two.
Nick : Thanks for your time Mister Santana.
Floyd : No problem Ese.
((
You can post a comment by using this format:
))