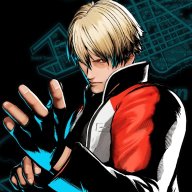 Head Administrator
Old School 2014
Joined

Apr 25, 2014
Messages

2,041
Reaction score

696
Level

1
Awards

4
​
Happy Independence Day!

We hope everyone is having a great month because these days will be extremely special for you to understand what independence is. So make sure you don't miss these prizes and giveaways!
The following events will be hosted:
​
Hide & $eek

Become the president

Hot Rod

American Land

Find the President

Avoid the President

Double EXP

Independence Raffle

Social Media Raffles
​
Everyone will have to hide in the area shown below when a seeker will roam around with a fist that makes you dead as soon as it touches your body.
Whoever gets touched by the seeker gets eliminated and the last one standing wins!
Time:
4th July,16:00 [GMT+1]
Prize:
IVY for a MONTH + House
When the last man standing becomes the new president, who
wouldn't want to have all that power in their hands?
A DM event will take place in the area shown below, last man standing wins the event!

​
Weapons:
M4

Deagle

Time:
5th July, 16:00 [GMT+1]
Prize:
Usertitle ((Lawless President))
50,000 materials + IVY (week)
We know you miss the oldschool style and that is why we have organized a HOT ROD race!
Follow the checkpoints and finish first to win a HUGE prize.
Map:
Vehicle:
Hot Knife
Rules:
​
You will be

disqualified

if your vehicle is destroyed

You can't team up with someone else

You can't use shortcuts or go off of the path shown above otherwise you will be disqualified

Any form of glitching or exploiting will get you disqualified
Time:
7th July, 21:00 [GMT+1]
Prize:
IVY (30 Days) + Tier 3 Vehicle + 10,000 materials
​
A battle that will remembered for centuries, citizens will fight against the soldiers to claim this land of immense importance!

TDM event will take place, a team of citizens would fight a team of soldiers. Healing allowed!
​
Weapons:
M4

Sniper Rifle
Deagle
Spas
​
Time:
9th July, 21:00 [GMT+1]
Prize:
200 drugs to all the team members that won,
Tier 2 Business for the last man standing
Oh no! Someone kidnapped our President we have to find him and get him back before our town starts to struggle!​
He will be inside
Los Santos,
it can be a house, a garage or maybe a street? Who knows....
Time:
11th July,21:00 [GMT+1]

Prize:
Every round will have different but HUGE prizes
​
Looks like the President's pilot was drugged and as he wished to fly alone, hes the only one that can fly the plane!
Avoid the president plane as it tries to land on a roof and run for your lives...
Time:
8th July, 16:00[GMT+1]

Prize:
House + 25,000 materials + Plane
Since it's a special day there will be double EXP so you can enjoy playing while getting double EXPERIENCE for everything that you do!
That's right, there will be a great Independence Raffle where everyone has a good chance to win the prize.
Entering the raffle is simple - all you have to do is to post your lucky number from 1 to 1000 below!
Due Date: Starting will be at 4th July and it will end at 24 July.
Prizes:
1st:
Tier 2 Business

2nd:
Tier 1 Business + 100,000 materials

3rd:
IVY for 3 MONTHS
Facebook and Instagram and Discord are back which we will make many giveaways for every week,
Make sure you are active there so you can get chance win cool prizes!
​
Last edited by a moderator: