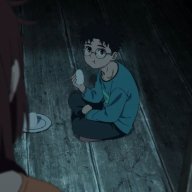 Lusty Soul
Senior Administrator
Old School 2014
Joined

Apr 30, 2014
Messages

7,044
Reaction score

1,903
Hello dear lunatics, the community will be celebrating the 2020 Chinese New Year, it means we will have another community event that will start tomorrow.

The following events will be hosted:
Crazy firecrackers

The one and only Snakehead

Escape from The Snakehead

Poster Making

Chinese Fight

Karate

2020 Lucky Raffle

Double XP

Facebook giveaway
Are you good at dodging things? well try to doge the firecrackers (RPG launcher)
Description: A monster truck will spawn to the Stadium, and you will have to avoid the rocket launcher.
Date: January 25, 2020 - 8:00 PM (GMT +8)
Prize: Dynamic Door
The one and only Snakehead will appear on San Andreas to hunt you all! (Hunted)
Date: January 25, 2020 - After the first event
Prize: 20,000 materials + Random prize

The Snakehead will return on San Andreas to kill you all one by one!
Description: You will spawn at Jefferson Motel Interior with one hp, and you need to avoid getting hit by The Snakehead using his Katana.
Date: January 25, 2020 - 2 hours after the second event
Prize: Full weapon set + 150 armor

Poster Making! yay, it's easy. Try to create your own poster with the Chinese New Year theme! Send your entries by commenting down below!
Prize: Animated Usertitle
San Fierro Triads vs Da Nang Boys

San Fierro Triads vs. Da Nang Boys, an exciting fight to determine which gang is the strongest!
Description: Team 1 will have San Fierro Triads skin, and Team 2 will have Da Nang Boys skin.
Date: January 25, 2020 - 2 hours after the previous event
Prize: NRG-500
​
This intense fight originates from China! One versus one to determine who's the strongest man in Los Santos!
Description: Similar to duel event, but you will only use your feet
Date: 1 hour after the previous event
Prize: Infernus

Comment your name and a random number down below, and earn yourself an entry to the event!
Example: Kent 05
Prize: Elegant House
The double experience will be enabled until Sunday.
Youtube
Facebook
There will be a giveaway on our Facebook page, make sure to check it out!
May the year of the Rat bring you good luck & good fortune. -Admin Team
​