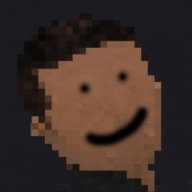 Joined

Apr 11, 2013
Messages

570
Reaction score

947
Level

1
Awards

2
LAWLESS GAME STATISTICS
19.04.2014
​
Hello, outlaws. The one year anniversary of Lawless Roleplay is finally here, and there's been a lot of game updates, fixes and more. But one part has been missing, and that's something webrelated. The last couple of weeks I've sat down and written an interactive statistics page, with over 30 tabs to explore the top players on Lawless Roleplay.
Here's a full list of features on the statisics page:
Players Online
Wealth

Sort by materials
Sort by money

Most played

Sort by level
Sort by playing hours

Vehicles
Crimes

Sort by most common crime
Sort by most charges
Sort by most times arrested

Gangs

List all gangs
Sort by most members
Sort by wealthiest gang

Factions
Skins
Referrals
Kills and deaths

Sort by most kills
Sort by most deaths
Sort by best k/d
Sort by hitman agency

Skills Leaderboard
Misc Server Stats
This is my way of saying thank you for staying with us through this year, even if you just arrived or have been here from the start. I hope you find this feature as interesting as I do.
The link to the statistics page is
here
, but there is also a tab on the top of the forums. If you see any bugs, or have any suggestions, PM
Shock
.
Special thanks to Tiber and Kestro for the skin GFX, and Barney for testing this with me through the whole development stage.
We have more in store for you, so stay tuned!
Last edited by a moderator: