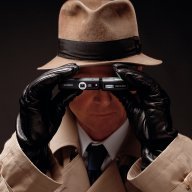 Joined

Dec 5, 2013
Messages

1,392
Reaction score

840
WARNING! THIS ARTICLE CONTAINS SHOCKING IMAGES
​
Bank Explosion
This afternoon, a massive explosion occured infront of the bank. Neither the cause or the author of it haven't been discovered yet, however the purpose was most certainly blasting a bunch of gang members. The author of the explosion must've found their location and detonated the bomb. Fortunately, not all of them died and the infrastructure was hardly affected. The survivors refused to talk about it, so the local authorities did their best in finding the villain who planned this massacre, but they couldn't get anywhere. Is it a brilliant criminal mind, or is it supernatural?!
​
Mysterious Gigantic Planes on the Street
From Market to Marina, several enormous planes made it impossible for vehicles to perambulate the highway today. Most surprisingly, the authorities don't know how they got there and also spent hours disassembling them piece by piece in order to free the traffic. How did the planes get in such tight areas? Is it supernatural?!
​
24/10/2015
Intern,
Bennett Henning