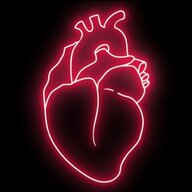 Joined

Nov 14, 2014
Messages

2,131
Reaction score

1,247
Little Italy at Idlewood
By: Leroy Gelson | December 30, 2015​
(Little Italy at Idlewood)
​

Idlewood - Idlewood, a beautifiul neighbourhood of Los Santos. I had to passby the neighbourhood as I went to Capone Pizzeria for a snack. Suddenly, I noticed several new businesses and decided to take a look - every single business was from the Italian Corporation: Capone Corporation. This would be Little Italy apparently!

I have decided to meet Franz Capone, who is mainly responsible of the status of the businisses in Little Italy at Idlewood. He offered me a guided tour of the businesses in Little Italy.

Capone Ammunation and Capone Restaurant
Both businneses are important for the main income of Capone Corporation. Capone Restaurant is generally visited by businessmen, Government and even Police Officers from the LSPD. Capone Restaurant offers free drinks and lunches for Government employees - I would visit it daily if I was a Police Officer!
(Capone Restaurant and Capone Ammunation)
​
Capone Pizzeria and Capone Bistro
In need of a tasty Pizza? I highly recommend you to visit Capone Pizzeria and Capone Bistro! Their pizza's are made from original ingredients from Italy. They serve every single pizza with love, at least that's what Franz Capone said. Although, it's delicious and their prices are not very high. I've made a few pictures of the business, you can find them below.

(Capone Pizzeria)

(Logo of Capone Bistro)
​
Capone XXX Shop and Capone AD Store
Both useful businesses (especially Capone XXX Shop) which can be found in the main street of Little Italy at Idlewood. Capone XXX Shop variates from different producets and has nice discoutns often as well. I believe they have a coupon discount currently, for more information I suggest you to visit the store.

(General Flyer of Capone XXX Shop)
​

I did not visit the advertisements store, however, you are able to view reviews of the store on the website of Capone Corporation.

​
If you would like to receive any more information about "Little Italy at Idlewood", I highly suggest you to contact our editorial office on 1800-SANEWS-999 or

[email protected]

. San Andreas News would like to wish you a Happy New Year.

((
You can post a comment by using this format:
))