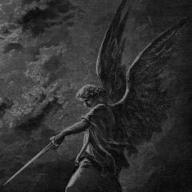 Head Administrator
Multimedia
Content Creator
Joined

Jul 5, 2016
Messages

4,342
Reaction score

918
Level

2
Awards

7
Dear Lunatics of Lawless Roleplay,
Mother's
day is approaching.
Our Public Relations team has prepared a number of great events during this special day.
Whether you are celebrating this day with your family or not, you do not want to miss out on the great prizes we have prepared for you!
The community-wide events begin on the 9th of May
See you there and we wish you the best of luck!
Your mother and grandmother are fighting over which of them should be the center of mother's day, and they have created teams to fight in their name, who will emerge victorious from the house fight?

Time

:

First event - 03:00

Second event - 23:00

Prize

:

Full weapon set + 10,000 materials
Mom's from all over the world have gathered for the ultimate battle royale, only one mom shall survive

Time

:

07:00

Prize

:

15 days of Rose
Who would win the 2v2, mom and grandma, or mother-in-law and her mom?
Time
: 19:00
Prize
:
35,000 Materials
(for both the winners)
You've been a good boy and bought your mom a sweet gift, but suddenly you see that neighbor's kid snatch your gift and run away with it, catch him before someone else does!
Time
: 17:00
Prize
:
Custom Usertitle
Well, someone has been a very naughty boy and didn't get his mother a gift, turns out his mother is married to bin laden, RUN AWAY BEFORE THE PLANE GETS YOU
Time
: 13:00
Prize
:
4 hours of Double XP
Here we go again with another Raffle to celebrate this year's Mothers Day. As always, you will need to post on this thread with the following message in order to participate in the raffle:
"Happy Mothers Day"
Prize
:
100g of Each Drug
We will be hosting random events throughout the day.
Make sure you are connected to our social media platforms, you don't want to miss out on all the fun!
Do not forget to like and follow us on these social media platforms!
Prize
: 15 days of Rose
WINNERS WILL BE ANNOUNCED ON APRIL 13th of May, GOOD LUCK TO ALL PARTICIPANTS!


​
Public Relations
Administrative Team
Whole Lawless Community



















​