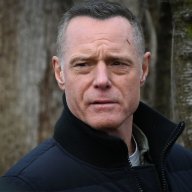 Restaurateur
Retired Admin
Joined

Apr 16, 2013
Messages

6,048
Reaction score

3,870
Level

1
Awards

7
​
Happy anniversary, Lunatics! Today marks the 2nd anniversary of Lawless Roleplay. Wow! I can't believe it's been
2
years already!
It certainly has been a magnificent and inspiring journey so far. Two years have passed since we opened our doors. Lawless Roleplay is a fantastic community thanks to you, here is for more years to come.
Our mission statement to you...
Lawless Roleplay is, and always, will be a community first and a game server second. We are dedicated to fostering an environment with a member-centric approach where all players have equal potential for in game success and community recognition.
Why play here?
Lawless Roleplay was originally founded on the principle that all players should rise or decline based on the actions of the person behind the player. We feel that success should be determined by a players actions and talents and not the whim of an administrative team. We have great code. We have great staff. We have great players. But most importantly we have a vigilant regard for your potential.
Is this a roleplay server?
We have worked to provide many in game tools for roleplay and it is absolutely encouraged however not required. We feel that any preferred mode of play that does not encroach on any other player's enjoyment of the game is productive. Due to the harsh nature of game mode frequent player versus player violent interaction should be expected. However, this does not mean that players are allowed to kill other players for no reason.
We have recently broken our all-time peak players record (
187!
) and we have also released new impressively beautiful features as well as several adjustments to our strong script. Our Administrative Structure has been revamped with three new ranks to provide the community with an efficient and stable administrative assistance during gameplay. Not to mention the new milestone we have reached on our beloved Facebook page (
3000 LIKES!
).
Thank you. You've always been here for us, united as a big family. The Public Relations team, Management, Staff team and everyone behind the backstage of Lawless Roleplay would like to thank you and wish you a joy-filled birthday!
To commemorate the anniversary and to celebrate this glorious day we would like to invite you to attend the numerous events we have set for you today.
~2:15 PM GMT +2
PRIZE:
Forum Usertitle "Lunatic" version
~3:15 PM GMT +2
PRIZE:
Full weapon set + 150% Armour + Jetpack
*
*5 rounds of Hide & Seek game, each winner gets the prize
~3:30 PM GMT +2
PRIZE:
TIER 2 BUSINESS
~4:00 PM GMT +2
PRIZE:
CUSTOM TIER 2 VEHICLE
~4:30 PM GMT +2
PRIZEs:
1st quiz: Full weapon set + 150% Armour

2nd quiz: Boombox

3rd quiz: 2 hours DOUBLE EXP
~5:00 PM GMT +2
PRIZE:
15 DAYS IVY (Donation Package)
~8:00 PM GMT +2
Event of choice!
We will open a poll in game and let players decide the type of the last event of the day!
Happy Birthday Lawless Roleplay
Looking forward to another year and milestone in the history of Lawless Roleplay.
HAPPY BIRTHDAY LAWLESS ROLEPLAY
​