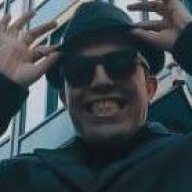 Retired Admin
Joined

Jul 21, 2016
Messages

1,564
Reaction score

340
By Albert Yu, Executive Producer

A 23-year-old government official turned his house into a "well-designed" makeshift growing farm that nurtured a hefty income of $50,000.

Intern Kyle Griffin was detained and arrested today at 3:00 on suspicion of growing pot in front of his house. A concerned citizen was driving by when she noticed suspicious looking plants. The Los Santos Police Department received a call around 2:55 about the incident. Police Officer Rex Dawson was the first to reach the scene to investigate.

Upon arriving at the scene, the suspect was searched and then cuffed for questioning. When being questioned, the suspect was rather not cooperative and even spat out chants of profanities at the officers.

Senior Officer Jamie Cool responded to Police Officer Rex Dawson's call for backup.




The plants weighed about 151 pounds.

The Los Santos Police Department told San Andreas News that the suspect was not working with anyone, he just wants to 'relax while trucking'.

Kyle Griffin is now facing a 4 months jail term and 69 strokes of the cane.


Signed,


Albert Yu
Panos Santo