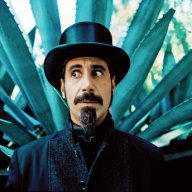 Joined

May 4, 2015
Messages

23
Reaction score

32
Is Our Government Funding A Terrorist Organization?
By: Joel Allen | May 7, 2015​
('Mayor's' House)
​

Verdant Bluffs, Los Santos - After a series of recent and questionable events, a very small unit in the San Andreas News Team decided to research what was causing these events. Here is the investigation:

After the sudden and strange disappearance of the Mayor of Los Santos, the main man in San Andreas, the national military quickly seized the Mayor's house and claimed themselves to be the "New, Temporary, government". As soon as San Fierro was hit by an earthquake they declared San Andreas in 'State of Emergency' and used an enabling act to take over San Fierro councils. To follow this up, after the Governor of Las Venturas was assassinated they also claimed dominance over the province. As we have figured out, all laws and rules are made and processed by one man, General Phife. This means that San Andreas is now run by a Military Dictatorship. The current General of the State completely opposes democracy and seeks to separate the working class and upper-class by a more substantial margin than there already is.

Moving away from the desires and placement of our 'Government', we go onto what has been discovered recently. After people were told they could not leave the state, several high-staple military-class vehicles were seen crossing the northern border of San Andreas and heading down to a small village. One of our manually controlled drones managed to snap a picture of the village that they stopped in.

(Drone image of village)
​
As shown in the picture, the village is a scrap village. Why would military personnel head into a small village and guard the surrounding area for around an hour and a half before leaving back and heading towards San Fierro? The village shown is shown on no map and is in a hidden location behind several large rock formations. It is believed that the village was recently built. Some sources say they have seen multiple sniper units on surrounding sand dunes and mountains, the snipers all shared one thing in common; an armband on their right arm with a strange lightning-like symbol on it. After we came into contact with a photo-expert, whose identity we will keep private, he showed us one of our previous pictures - the sniper from the Governor's assassination - enhanced. The sniper also had a strange arm-band matching the description of that of the eyewitnesses, however the logo could not be seen. We decided to try and get an interview with General Phife, but his office of Public Relations swiftly denied our offer claiming "his calendar is full", so we decided to look around the state for more evidence.

(Multiple photos of newly revived businesses)

​
As shown above, we've seen these old business that were reformed and reactivated hours apart from each other. We, at San Andreas News, believe that these business were reopened for sinister purposes. The old oil business generated a lot of money for the state, but after a market crash it shut down. Recent activity surrounding the refineries and storages has included full militaristic-style patrol units and workers that look dirty and unhappy, could this possibly be forced labour? As well as this the old beer factory near Los Santos has been going again. However, instead of the old beer trucks rolling out of the loading centres at the back, more of the same military units have been seen rolling out of the area and heading to the village (show two images above). Could it possibly be that all these terrible things happening to San Andreas be planned by our new government as an attempt to get donation money rolled into the country and get money to attempt to take over the rest of the county? I guess we will have to wait and see.



((
You can post a comment by using this format:
))