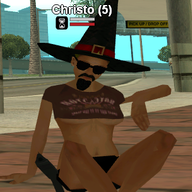 Head Administrator
Faction Leader
The Redrum Mob
Joined

Jul 31, 2013
Messages

3,286
Reaction score

613
Level

1
Awards

3
NEW PROPOSED DATE - 31st of January - the same time as below.
"The Wanted Shipment"
We are glad to announce that we will be hosting a Faction and Gang event. This will be a very special event and believe us, you do not want to miss this event as it will be a very fun and enjoyable event!
We missed out on some events before and to cover it up this one has a
HUGE
prize.
Event Story
A classified intel has been released to the public that the Mayor of Los Santos has imported a high amount of military equipment that could help fight the gang scene in the city of Los Santos.
The army has delivered the equipment to Los Venturas Military Airfield, although it needs to be delivered via ground to the LSPD headquarters.
The equipment was received in to Los Venturas Military Air Base and it is pending transportation into the L.S.P.D Headquarters.
The equipment are to be loaded into a heavily armored truck and a convoy of L.S.P.D Officers and F.B.I Agents are to escort it safely to the destination.
In a matter of time, the gangs have hold of this intel, and are preparing themselves into attacking and hijacking this truck.
Event Rules
This is a faction vs gang event, there is only 1 winner.
Faction members need to deliver the truck to the L.S.P.D HQ in order to win.
Gang members need to hijack the truck and deliver it to their own headquarters in order to win.
Gang members will have to fight rival gang members and other factions.
Faction members will need to cooperate together with other factions to deliver the truck safely.
When a participant dies, he may return to the scene.
Each faction and gang member has to wear the corresponding clothes and need to have their badge/bandana on at all time.
There are NO limits regarding the number of participants from either side.
If a player is caught using illegal modifications during the event, on top of the ban, the gang will also be disqualified.
You will need to bring your own set of weapons, drugs and vehicles to hijack the truck.
Gang members are allowed to attack the truck once it reaches the BLUE checkpoint.
The RED line shows the route the truck will take before reaching Los Santos.
Event Date and Time
Date:
24/01/2021
Time:
15:00 (Server Time)
Philippines( GMT +8): 22:00
Pakistan (GMT +5): 19:00
Central Europe (GMT +1): 15:00
Brazil (GMT-2): 12:00
United States (CST): 9:00
Event Prize
Faction prize:
$500,000 distributed equally to faction leaders
Gang prize:
400,000 Materials given to the slot holder of the winning gang
​
Signed,
Christo
Director of Game Affairs
​
Last edited by a moderator: