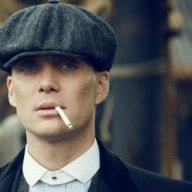 Retired Admin
Joined

Oct 20, 2013
Messages

1,624
Reaction score

709
Flight SA272 Found!
By: Lucas Henning | Novemeber 10th, 2015​
(Plane SA272)
​

Island West of Los Santos - This picture shows the shocking discovery of Fight SA272, after its mysterious disappearance a couple of days ago, authorities have been searching the whole of San Andreas for the aircraft. Unfortunately, it was too late for the passengers who were aboard the flight and had all been found deceased.

(The Island where the plane was found)
​
The plane was discovered by a honeymooning couple when they arrived at their private island. They told the San Andreas News Network that as they were about to land their helicopter, they noticed a large mysterious object on the other side of the Island. After further investigation they tell us how they were 'shocked' at the discovery of the Aircraft. They had already seen the news and knew exactly what the aircraft was and instantly called the Police and Fire Service.

(Image showing Christo Axe)
​
Christo Axe was the first responder to the scene and tells us what he saw:


Lucas Henning:
What were your first impressions when you arrived at the scene?
Christo Axe:
At first, I was horrified. There were bodies everywhere and I didn't know who was alive and who wasn't.
Lucas Henning: Were there any survivors to the crash?
Christo Axe: Unfortunately, after checking all the bodies, I discovered they were all deceased.
Lucas Henning: What do you think happened to the plane?
Christo Axe: The investigation is still on-going but from a first glance, it seems that the plane was bombed or, more likely, it was hijacked.
Lucas Henning: So you do not think the crew were at fault here?
Christo Axe: As I say the investigation has now been handed over to the F.B.I. but it looks like no foul play from the crews perspective.

The black box was also recovered from the aircraft which shows what happened outside the aircraft:
((
You can post a comment by using this format:
))