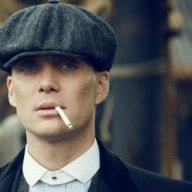 Retired Admin
Joined

Oct 20, 2013
Messages

1,624
Reaction score

709
Fashion Magazine: 1st Edition
By: Lucas Henning | May 26, 2015
(Monsieur Henning and Señor Frost posing in the new fashion)
​
Mall, Los Santos - Haven't we got some sexy fashion news for you fabulous bunch. Let's just start off with Ms Al Frost's sexy new look in this new outfit. We managed to barter these jeans from a peasant down the road and look at them! They just look fabulous. The white top was a smidge harder to find due to it's pure beauty but we were able to collect it from the store for just $25.50. What a bargin! Don't even get me started on her amazing dance moves.

(Al Frost 'hitting the whip in Hamany's Clothes Store.)

​
This next new look is a bit more of a fijazzle. This Chinese model just landed on our doorstep one day and guess what, we noticed she was wearing some fabulous traditional clothes and decided to take a few shots. Here's how she looked. Great job Ying Lee!

(Ying Lee posing in her traditional Chinese dress.)

​
We funked this one up a bit when we at the studio decided we wanted to see how Ms Frost looked in a bit of mens wear. We found the leather jacket stuffed in the back of a garbage bin and just thought it looked absolutely fabulous on Al. The pants were just simple combat trousers that we bought from the farmers market. Here at the studio we call this the 'Just off the boat' look.

(Al Frost going for the 'Just off the boat' look)

​
We invited Monsieur Erik down to the store to try on some sexy fur coats on. Doesn't he just look fabulous! Those original gangster glasses are just looking fresh on Erik but that hat is also very swaggy.
(Monsieur Erik going pimp style.)
​
We're back to Al now and she isn't slipping up this time. We think she's going for the Greek look here as we all know, she is a big fan of Cleopatra. Apart from that, she still looks prime in this Togo!
(Al Frost posing in a sexy dress)
​
She decided to try on some male clothes to get you ladyboys interested and look how it turned out. She's obviously going for the 'It's hot in here' look by unbuttoning that shirt at the top. Besides the fact, them trousers just fit, don't they?! That necklace just puts the cherry on the top there doesn't it, small things always have big impacts, don't they.
(Al Frost posing in a shirt and pants.)
​
This was the first edition of Monsieur Henning and Señor Frost's fashion magazine, stay tuned for the next edition. Thank you to Hamany Saint for lending us his 'Sexy Clothes Store' for a great photo shoot location
((
You can post a comment by using this format: